(Family Features) Save time on family desserts with make-ahead recipes like these Kristoff Ice Box Cupcakes. By using kid-friendly treats that add nutrition to appealing flavor, you can solve busy evenings just by reaching into the fridge. This and other family-friendly recipes are part of Dole's healthy-living alliance with Disney's Frozen 2.
For details, visit dole.com/Disney. #Dole #DoleRecipes
Watch video to see how to make this recipe!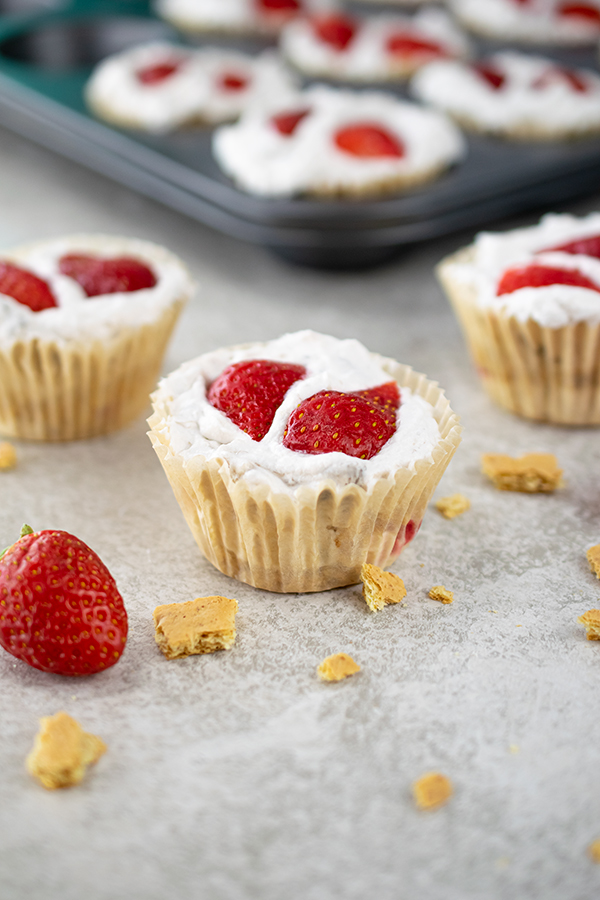 Kristoff Ice Box Cupcakes
Prep time: 20 minutes, plus chill time
Serves: 12
3 ripe DOLE® Bananas
1 container (8 ounces) fat-free whipped topping, thawed
7 low-fat honey graham crackers, coarsely crushed
1 pound Dole Strawberries, hulled and quartered
Line 12-cup muffin tin with cupcake liners. In large bowl, mash bananas; fold in whipped topping.
Fill muffin cups halfway with graham cracker pieces, banana mixture and strawberries; repeat layers with remaining ingredients.
Refrigerate cupcakes 4 hours; serve in cupcake liners.
Approximate nutritional information per serving (1 cupcake): 78 calories; 3 calories from fat; 0 g fat; 0 g trans fat; 0 g polyunsaturated fat; 0 g monounsaturated fat; 0 mg cholesterol; 25 mg sodium; 164 mg potassium; 18 g carbohydrates; 2 g fiber; 8 g sugar; 1 g protein; vitamin A 0%; vitamin C 25%; calcium 2%; iron 2%; vitamin E 2%; thiamin 2%; vitamin B6 8%; phosphorus 2%; magnesium 4%; manganese 10%.
Source: Dole/Disney
This ultimate fall dessert is filled with caramel sauce, topped with a fluffy cream cheese frosting and drizzled with even more caramel sauce. Family and friends can enjoy every morsel of this moist, autumn-themed cake.
Find more dessert recipes at Culinary.net.
Watch video to see how to make this recipe!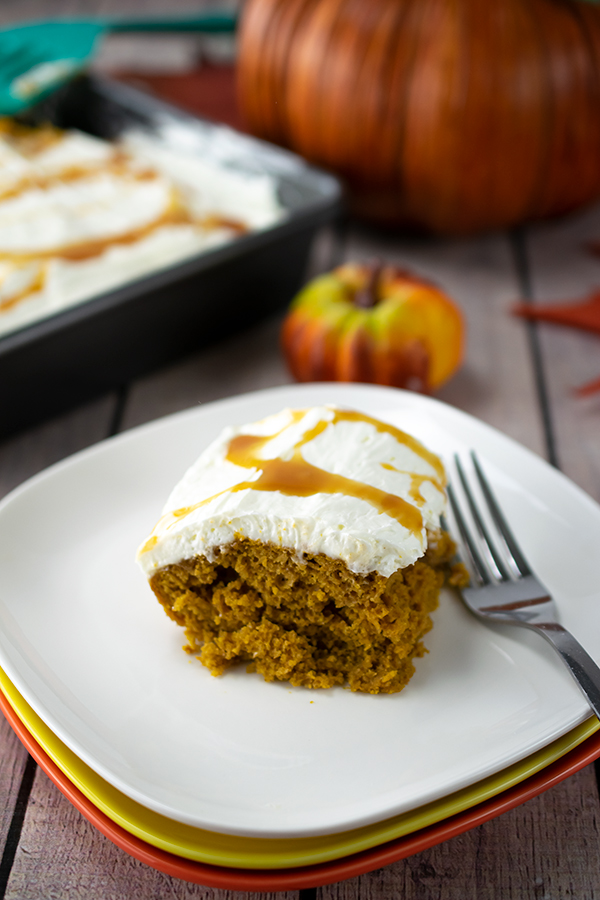 Pumpkin Caramel Spice Cake
Nonstick cooking spray
1 box spice cake mix
1 can (15 ounces) pumpkin
1 cup water
1/2 cup canola oil
3 eggs
1 1/2 cups caramel sauce, divided
1 package (8 ounces) cream cheese
2 tablespoons milk
1 cup powdered sugar
1 carton whipped topping
Heat oven to 350° F. Lightly spray 9-by-13-inch baking pan with nonstick cooking spray.
In bowl, mix cake mix, pumpkin, water, oil and eggs until smooth. Pour batter into prepared pan. Bake 30-33 minutes, or until toothpick inserted in middle of cake comes out clean.
While cake is hot, using end of wooden spoon, poke holes throughout top of cake. In microwave, heat 1 1/4 cups caramel sauce. Pour sauce into holes of cake. Let cool completely.
In bowl, mix cream cheese and milk. Gradually add powdered sugar while mixing. Mix until smooth. Fold whipped topping into mixture.
Spread frosting over cake, pressing frosting into holes of cake. Smooth out frosting.
Drizzle remaining caramel sauce over frosting.