(Family Features) As families look to incorporate more nutritious dishes into meals from morning to night, using kid-friendly recipes can help make the process easier and more fun.
To help make it easier for busy parents to plan and serve healthier meals, registered dietitian Melanie Marcus, Dole's nutrition and health communications manager, created a series of enchanted frozen fruit- and vegetable-based dishes including main courses, smoothies, desserts, sides and more. For example, these Roll Your Own Snow Cones can appease those dessert cravings.
This and other family-friendly recipes are part of Dole's healthy-living alliance with Disney's Frozen 2. For details, visit dole.com/Disney. Follow Dole at #Dole and #DoleRecipes.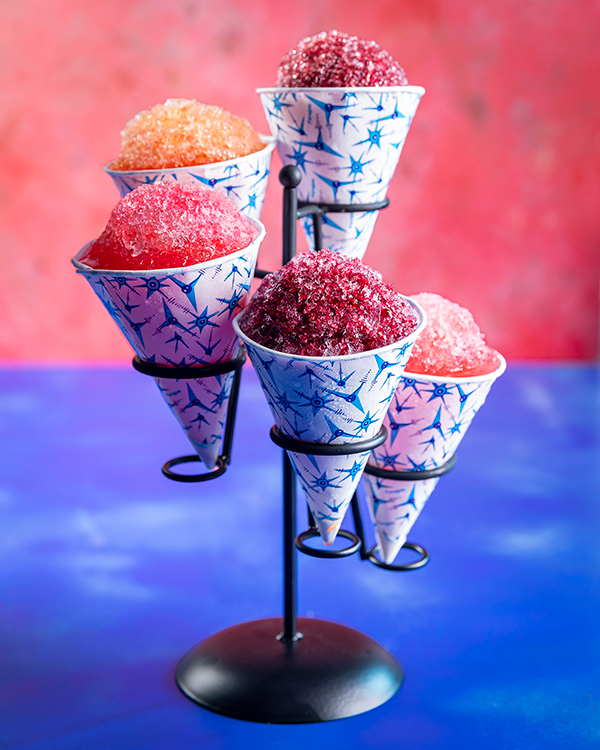 Roll Your Own Snow Cones
Prep time: 20 minutes, plus chilling time
Cook time: 5 minutes
Servings: 8
1 cup DOLE® Blueberries
6 tablespoons honey, divided
1 tablespoon fresh lemon juice from Dole Lemon, divided
6 tablespoons water, divided
1 cup Dole Raspberries
1 cup hulled and quartered Dole Strawberries
6 cups ice cubes
In blender on high, puree blueberries, 2 tablespoons honey, 1 teaspoon lemon juice and 2 tablespoons water until smooth; transfer to small saucepan. Repeat process with raspberries, 2 tablespoons honey, 1 teaspoon lemon juice and 2 tablespoons water then strawberries with remaining honey, lemon juice and water, transferring each to separate small saucepans.
Heat blueberry, raspberry and strawberry mixtures over medium heat 5 minutes, or until thickened; remove from heat and strain mixtures separately into three small bowls. Loosely cover bowls with plastic wrap; refrigerate 2 hours.
In blender on high, blend ice, in 4 batches, until "shaved," transferring each batch to medium bowl and freezing between batches.
Divide shaved ice into eight (8-ounce) cups; drizzle with desired fruit mixtures.
Approximate nutritional information per serving (1 snow cone): 71 calories; 2 calories from fat; 0 g fat; 0 g trans fat; 0 g polyunsaturated fat; 0 g monounsaturated fat; 0 mg cholesterol; 1 mg sodium; 72 mg potassium; 19 g carbohydrates; 2 g fiber; 16 g sugars; 0 g protein; vitamin A 0%; vitamin C 20%; calcium 0%; iron 2%; vitamin E 2%; thiamin 2%; vitamin B6 2%; phosphorus 0%; magnesium 2%; manganese 10%.
Source: Dole/Disney