(Family Features) With each school morning comes the importance of getting children up, ready and out the door for a day of learning and adventure. To help your little learner truly make the most of each lesson, a nutritious breakfast can be just the right way to get the morning started.
By beginning the morning routine with a protein-packed meal, such as these Egg and Sausage Muffins, you're ensuring that important nutrients fill your child's tummy before math, science and reading fill his or her brain.
Plus, families can help children in need by incorporating participating Gwaltney items in their homemade breakfasts. Through Sept. 15, a portion of proceeds will benefit the Roc Solid Foundation, which works to build hope for children battling cancer by offering opportunities for them to do what they do best as kids – play – through initiatives such as building custom playsets.
"We're all about family, food, fun and giving back to the community, which is why we believe our partnership with Roc Solid is a perfect fit," said Erin Thacker, Gwaltney associate brand manager. "We believe that children and their families should have the opportunity to truly enjoy life. If we can help take their minds off their challenges for a few moments, it is all worth it."
Visit gwaltneyfoods.com for details and additional busy morning breakfast ideas.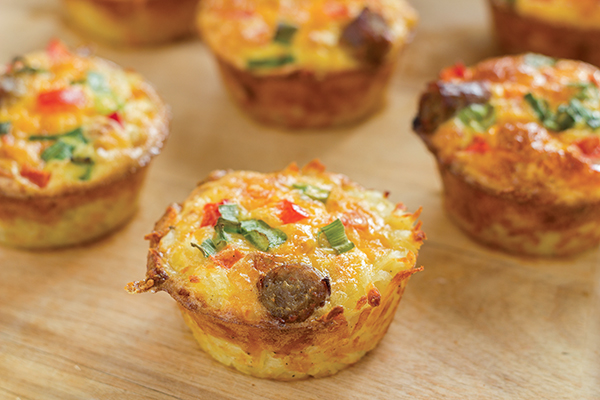 Egg and Sausage Muffins
Prep time: 10 minutes
Servings: 4
1/2 pound Gwaltney Sausage
8 eggs
1 cup cheddar cheese
salt, to taste
pepper, to taste
1/2 bell pepper (optional)
Heat oven to 350° F.
In skillet, brown and drain sausage.
In bowl, beat eggs. Add sausage, cheese, salt, pepper and bell pepper, if desired. Mix and pour into greased muffin pan until two-thirds full.
Bake 30 minutes. Insert toothpick in center to check for doneness.
Photo courtesy of Getty Images
Source: Gwaltney