Impress guests with your DIY skills this summer
(Family Features) Bringing over family and friends for a backyard barbecue is a classic way to show appreciation to loved ones. Celebrate the summer by grilling steak, one of the most popular meals for a cookout.
Watch video to see how to make this recipe!
Almost nothing beats a savory steak sizzling hot off the grill, and ribeyes are one of the most popular and flavorful cuts you can choose. Remember, though, not all ribeyes are the same. Learn about the different cuts and styles from the experts at Omaha Steaks: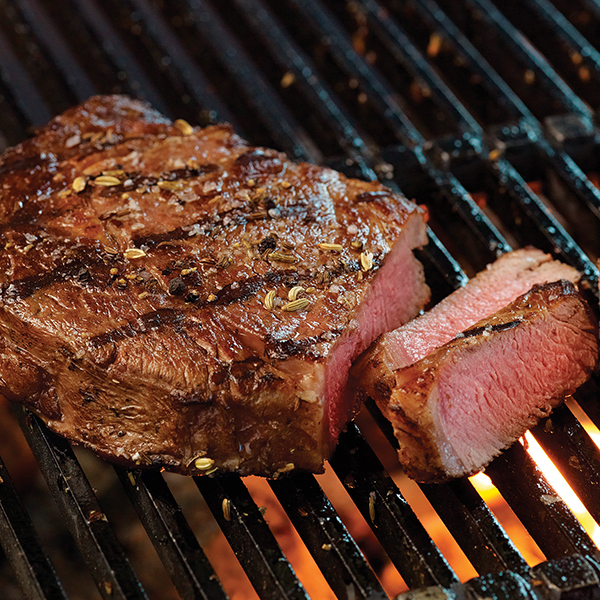 Classic Ribeye
The classic ribeye is rich and well-marbled, a true steak-lover's steak with flavor that multiplies as marbling melts during cooking, creating buttery richness and irresistible steak flavor. A classic ribeye is easy to cook on the grill, in a pan or seared and roasted in the oven, and it's easy to season since the rich beef flavor doesn't require much help.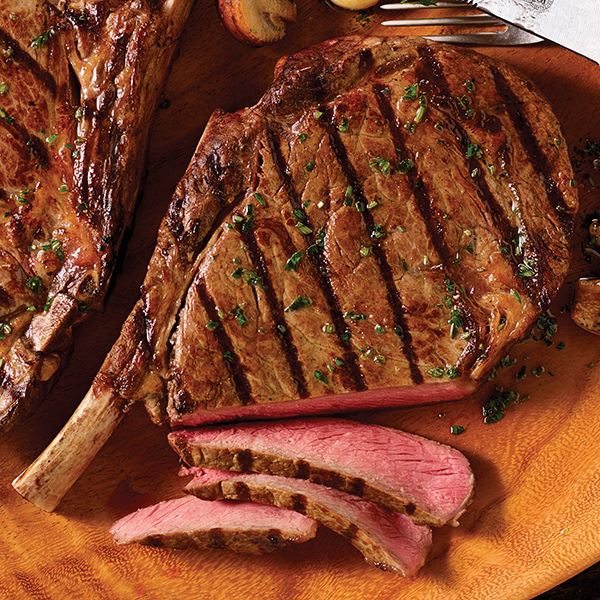 Bone-in Ribeye Cowboy Steaks
A Private Reserve Bone-In Ribeye, often called the "Cowboy Steak," features flavor and tenderness with plenty of marbling for a signature ribeye taste. The bone-in cut not only lends even more flavor and extra juiciness, it makes for a striking presentation on a special occasion. Season lightly to let the steak's natural flavors really shine, and have big plates ready to make a big impression.

Omaha-Cut Ribeye
This robust, richly-marbled ribeye is tall and thick, a distinct steak shape you normally find only in filet mignon. The cut, which is available exclusively from Omaha Steaks, combines the tender texture of the filet with the traditional rich, buttery ribeye flavor that makes it a steakhouse favorite. These juicy, flavorful ribeyes cook well thanks to their thicker size, which allows for a more uniform distribution of heat.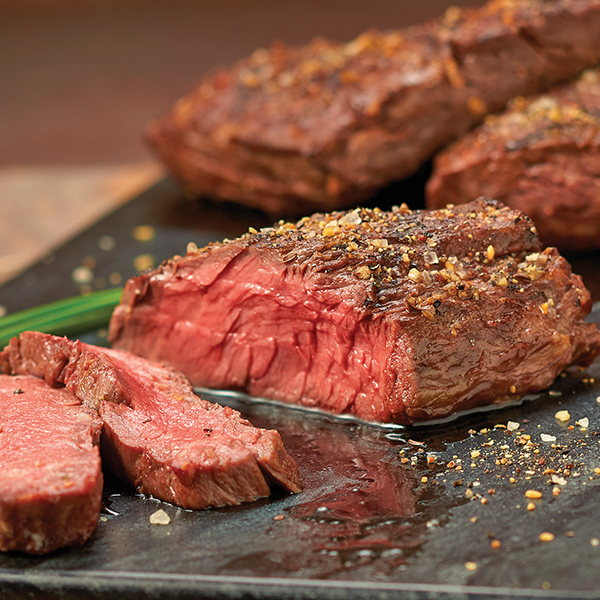 Ribeye Crown Steak
A melt-in-your-mouth steak, the Private Reserve Ribeye Crown Steak is uniquely high in both tenderness and rich ribeye flavor. It's cut from the richest, most buttery portion of the ribeye, and that intense marbling deepens the signature ribeye flavor while extra aging enhances the tenderness. This is a true entertaining selection, ideal for wowing a crowd.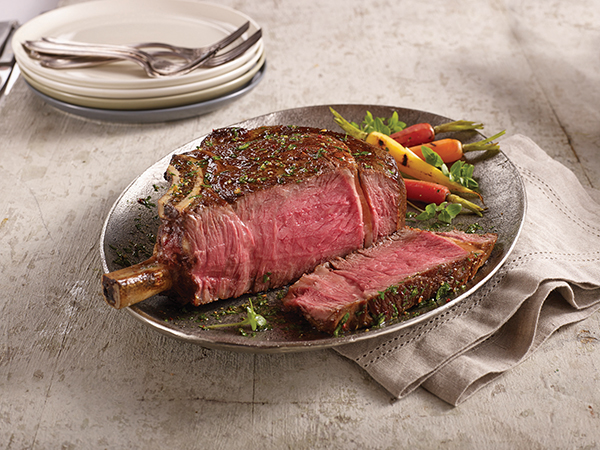 King-Cut Ribeye on the Bone
With a flavor-enhancing bone in the middle, this ribeye is truly distinctive. These cuts are perfect for smoking after a pan sear, or try slow-roasting, quick-roasting or grilling over indirect heat. The three-pound cut might just break your plate, so plan on a platter and carve to serve.
Explore more steak cuts for summer celebrations at OmahaSteaks.com.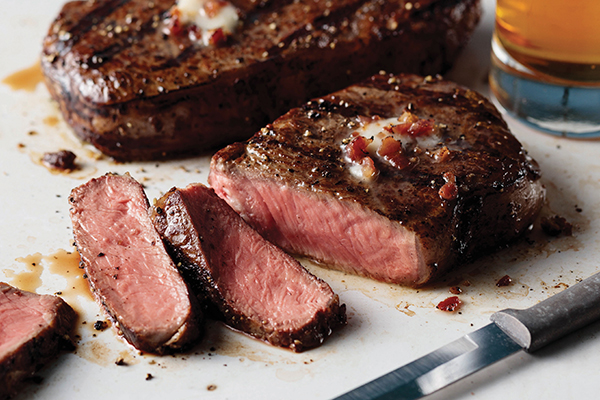 Smoky Bacon, Chive and Shallot Butter
Recipe courtesy of Omaha Steaks
Cook time: 25 minutes
Rest time: 30 minutes
Servings: 10
4 ounces bacon, coarsely chopped
2 sticks unsalted butter, divided
1 small shallot, minced
3 tablespoons chives, finely chopped
1 teaspoon apple cider vinegar
kosher salt, to taste
freshly ground pepper, to taste
In small saute pan, cook bacon over medium heat, stirring occasionally until browned and crisp, about 8-10 minutes. Using slotted spoon, transfer bacon to small bowl.
Cut 1 stick butter into pieces. Add pieces to drippings and cook, stirring often, until butter foams and browns, about 5-8 minutes.
Strain mixture into medium bowl or bowl of stand mixer. Stir in minced shallot.
Allow bacon fat-butter mixture to cool 30 minutes, or until it reaches room temperature.
Add remaining stick butter to bacon fat mixture. Using hand mixer or stand mixer, beat until light and fluffy. Add chives, vinegar and reserved bacon. Season with salt and pepper, to taste.
Place butter mixture in refrigerator and allow to firm slightly. Butter can be made up to 3 days in advance. Remove from refrigerator 1 hour prior to serving to allow butter to soften.
Source: Omaha Steaks
Asian-inspired small plates for the entire family
(Family Features) The season of warm summer nights and bright sunny days calls for equally vibrant meals. As the season of entertaining continues, many at-home chefs are searching for exciting and flavorful meals to feed their family and friends.
According to Mintel's 2018 US Flavor Trends Report, consumers continually seek to be more adventurous with their palates by trying ethnic flavors, such as those found in Asian cooking. When the hotter summer weather calls for light, fresh snackable fare, give Asian small plates a try.
Have a go at a variety of flavorful appetizers like dippable Chinese Shrimp Potstickers, which pair perfectly with a savory Thai Chicken Satay and Light Cucumber Salad. Round out your meal with a satisfying Korean Beef Bulgogi and Kimchi over Sticky Rice, featuring irresistible and exotic flavors that can have your guests coming back for more.
To create impressive meals with a variety of ingredients, incorporate an option such as Nakano clean-labeled rice vinegars, which are available in seven varieties and feature easy-to-read labels showing no more than six real, recognizable ingredients to help enhance the flavors of summertime dishes.
For more fresh and flavorful summer dishes, visit NakanoOrganic.com.

Thai Chicken Satay with Light Cucumber Salad
Prep time: 25 minutes, plus marinating
Cook time: 5 minutes
Servings: 4 (about 4 skewers per serving)
Cucumber Salad:
1/3 cup Nakano Roasted Garlic Rice Vinegar
2 tablespoons sugar
1/2 teaspoon toasted sesame oil
1/4 teaspoon red pepper flakes
1/2 teaspoon salt
1/2 thinly sliced English cucumber
1 thinly sliced carrot
1 thinly sliced scallion
1/4 cup chopped peanuts, for garnish
Chicken Satay:
15 bamboo skewers
2 tablespoons soy sauce
1 tablespoon peanut oil
1 teaspoon toasted sesame oil
2 tablespoons Nakano Organic Original Seasoned Rice Vinegar
1 teaspoon minced fresh ginger
1/2 teaspoon ground coriander
2 teaspoons ground turmeric
1 pound thinly sliced chicken breast
fresh cilantro, for garnish
Peanut Sauce:
1/4 cup scallions, chopped
2 tablespoons chopped cilantro
1 teaspoon minced jalapeno
1 teaspoon minced garlic
1/2 teaspoon minced ginger
3/4 cup smooth peanut butter
1 tablespoon toasted sesame oil
3 tablespoons Nakano
Roasted Garlic
Rice Vinegar
2 teaspoons lime juice
3/4 cup coconut milk
2 tablespoons hoisin sauce
2 tablespoons honey
chopped peanuts, for garnish
To make Cucumber Salad: In large bowl, combine roasted garlic rice vinegar, sugar, toasted sesame oil, red pepper flakes and salt. Add cucumbers, carrots and scallions. Cover bowl and marinate 15 minutes. Garnish with chopped peanuts.
To make Chicken Satay: In dish, soak bamboo skewers. In large bowl, combine soy sauce, peanut oil, toasted sesame oil, seasoned rice vinegar, ginger, coriander, turmeric and thinly sliced chicken breast. Cover bowl and marinate 2 hours.
To make Peanut Sauce: In food processor, process scallions, cilantro, jalapeno, garlic, ginger, peanut butter, toasted sesame oil, roasted garlic rice vinegar, lime juice, coconut milk, hoisin sauce and honey until smooth. Garnish with chopped peanuts.
After 2 hours of marinating, skewer chicken. Heat grill or grill pan to medium heat and cook 2 minutes on each side. Garnish with cilantro and serve with Peanut Sauce and Cucumber Salad.
Korean Beef Bulgogi and Kimchi over Sticky Rice
Prep time: 15 minutes, plus marinating
Cook time: 15 minutes
Servings: 6 (about 1 cup per serving)
3 tablespoons light soy sauce
2 tablespoons dark brown sugar
2 tablespoons Nakano Natural Rice Vinegar
1 tablespoon toasted sesame oil
2 minced cloves garlic
1/4 cup grated red apple
1 teaspoon minced fresh ginger
black pepper
16 ounces thinly sliced rib-eye steak
1 tablespoon canola oil
3 cups sticky rice
3 tablespoons Nakano Original Seasoned Rice Vinegar
1/2 cup kimchi, prepared
1 tablespoon toasted sesame seeds
1 scallion, sliced
1 red jalapeno, sliced
1/4 cup carrots, julienned
In large bowl, combine light soy sauce, dark brown sugar, natural rice vinegar, toasted sesame oil, garlic, apple, ginger and black pepper. Add in steak slices and cover bowl. Marinate 1 hour.
After marinating, in large nonstick skillet over medium-high heat, heat canola oil. Add steak slices and sear, reserving marinade. Once browned, add marinade and cook 1 minute, or until slightly thickened.
Cook sticky rice according to package instructions and sprinkle on seasoned rice vinegar. Serve beef bulgogi over sticky rice and garnish with kimchi, sesame seeds, scallions, red jalapeno and carrots.
Chinese Shrimp Potstickers
Prep time: 25 minutes
Cook time: 10 minutes
Servings: 6 (4 potstickers per serving)
24 wonton wrappers
8 ounces large raw shrimp, peeled, deveined and chopped
3 tablespoons minced scallions
4 canned water chestnuts, minced (approximately 1/8 cup)
1 tablespoon oyster sauce
3 tablespoons Nakano Original Seasoned Rice Vinegar, divided
2 tablespoons peanut oil
2 tablespoons water, plus additional for wonton wrappers
pinch of salt
pinch of pepper
2 tablespoons soy sauce
2 teaspoons toasted sesame oil
To make potstickers: Set aside wonton wrappers. In large bowl, combine shrimp, scallions, water chestnuts, oyster sauce, 1 tablespoon seasoned rice vinegar, peanut oil, water, salt and pepper. Fill one wonton wrapper with 1 teaspoon filling.
Lightly wet edges of wonton wrapper with water, fold into triangle and pinch edges closed. Repeat with remaining wonton wrappers and filling.
In large skillet over medium-high heat, heat peanut oil. Place potstickers in skillet and cook until golden on bottoms. Once browned, add 2 tablespoons water to skillet, cover and cook 4 minutes until steamed. Remove lid and cook until water has evaporated.
To make dipping sauce: In medium bowl, combine soy sauce, remaining seasoned rice vinegar and sesame oil.
Source: Nakano