(Family Features) When your family is short on time, there's no need to shortchange them when it comes to a wholesome dinner. The key to getting dinner on the table in 30 minutes or less is to plan ahead. Here are some tips to help you do just that.
* Make a Menu. Planning your meals for the week is the best way to save time and money. Stock up on quick dinner recipes, then stock up on the ingredients you need to make them. The two recipes here bring Bob Evans Food Products' farm-fresh taste to the family table in no time.
* Plan Your Leftovers. Instead of wondering what to do with the leftovers from Monday's meal - or worse, just throwing it out - plan your menu to turn one night's leftovers into another night's dinner. Leftover rotisserie chicken can turn into spicy quesadillas. Extra meatballs can morph into meatball grinders.
* Cut Down Prep Time. Take advantage of prepared foods in your grocery store. Pre-cut veggies, pre-washed bagged salads, pre-made pizza crusts, even Bob Evans Refrigerated Mashed Potatoes - they can all come in handy and save you time. Also, think about making double batches of food - one lasagna to serve now, one to freeze for later. Roasting two chickens tonight doesn't take that much longer than one and saves you from having to do it twice.
For more fast, family-friendly recipes, visit www.bobevans.com.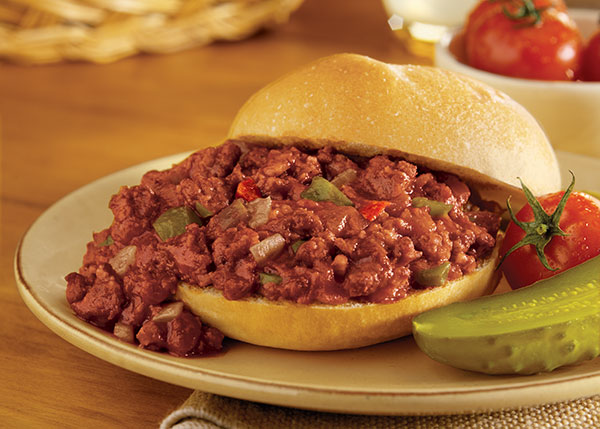 Sloppy Joes
Prep time: 5 minutes
Cook time: 20 minutes
Makes 4 servings
1 pound Bob Evans Original Recipe Roll Sausage
1 medium onion, chopped (optional)
1/2 cup chopped green bell pepper (optional)
1 1.3 ounce envelope Sloppy Joe seasoning mix
1 6-ounce can tomato paste
1 1/4 cups water
8 sandwich buns, split and toasted
In large saucepan, over medium heat crumble and cook sausage, onion and pepper until sausage is browned. Stir in seasoning mix, tomato paste and water. Bring to a boil, reduce heat to low and simmer 10 minutes. Serve on buns.
Speedy Spaghetti
Prep time: 10 minutes
Cook time: 10 minutes
Makes 4 servings
1 pound Bob Evans Original Recipe Roll Sausage
1 28-ounce jar of your favorite pasta sauce
1 8-ounce (minimum) package of your favorite pasta
In a skillet, crumble and brown sausage over medium heat until cooked. Stir in your favorite pasta sauce and heat until warm. Cook pasta according to package directions. Serve sauce over pasta.
Source: Bob Evans Foods