(Culinary.net) Nearly nothing is better than a perfectly planned brunch. This delicious, sweet recipe could be the cherry on top of your brunch bash.
As you see your friends and family members take their first bites, you will see their faces light up with delight as they devour this Cranberry Strata. It's made with fluffy, baked French bread, smooth cream cheese, sweet and tangy maple syrup and, of course, dried cranberries.
This recipe is easy to make and even easier to eat. With only a handful of ingredients and just a few simple steps, this dish is one you can quickly whip up when you're in a pinch.
Plus, the end result will have you and brunch goers asking, "Why is this so good?" It's wholesome, rich and delicious. With two layers of bread sandwiched around layers of cranberries and cream cheese, this dish is almost certain to be a new brunch favorite.
Start by mixing eggs, maple syrup and milk together in a bowl. Then in a baking dish, add a layer of French bread and top it with chunks of cream cheese. Spread the cranberries on top.
Then layer on your second sheet of French bread. Next pour your egg mixture over top of everything, making sure the bread is absorbing the flavors. Top with a dash of cinnamon and bake.
Pull it out of the oven and serve warm. You will have a gooey, creamy, melt-in-your-mouth strata on your hands.
This dish is wonderful for brunch, however, it is versatile enough to be served as a family dessert, scrumptious breakfast or treat on a cold, winter day.
Between the dairy, grains and sprinkle of fruit, this dish is a star for any occasion throughout the year.
Find more recipes at www.culinary.net.
Watch video to learn how to make this delicious recipe!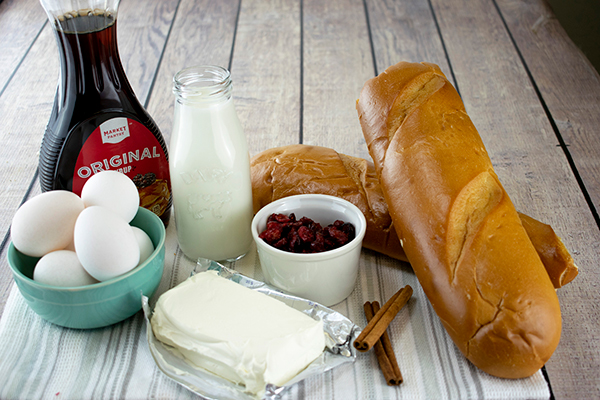 What you'll need:
French Bread
8 ounce cream cheese
Dried cranberries
Eggs
Maple Syrup
Ground cinnamon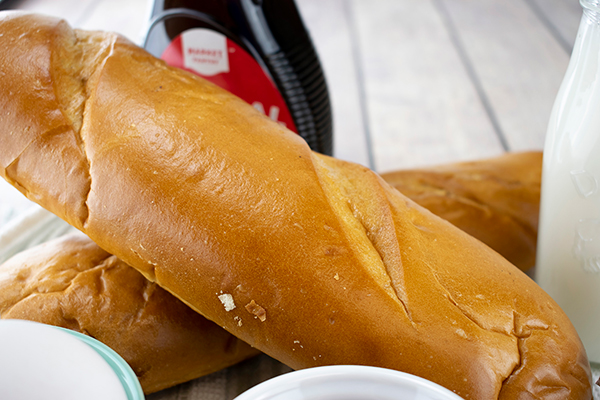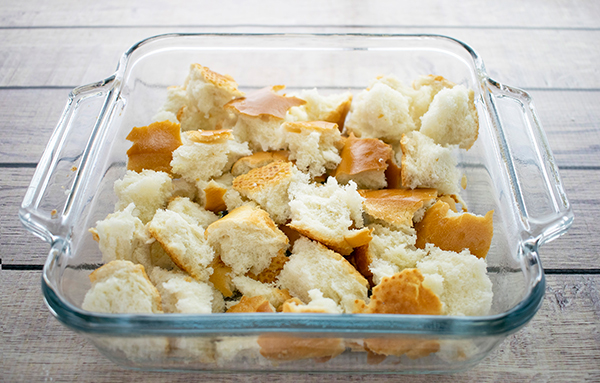 In a greased 2-quart baking dish, tear off pieces from 1/2 of the French bread and put into dish.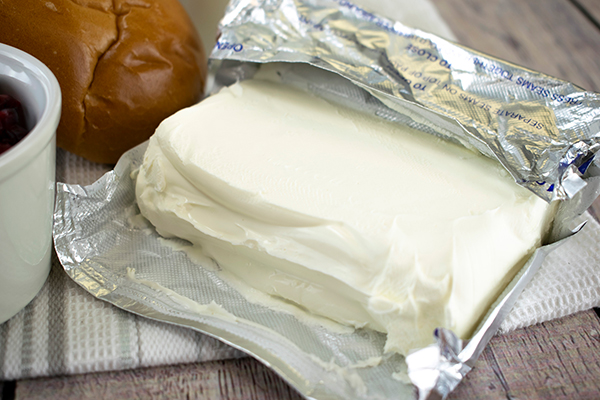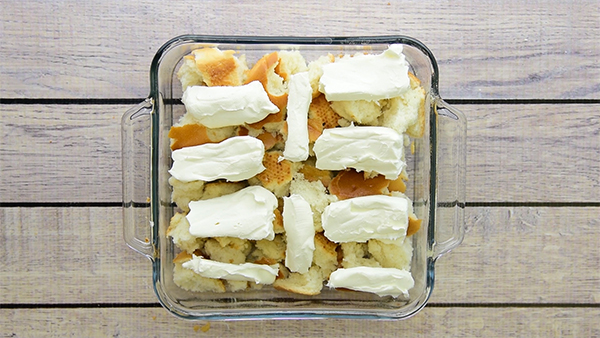 Cut the creamcheese into slices and place over the bread pieces.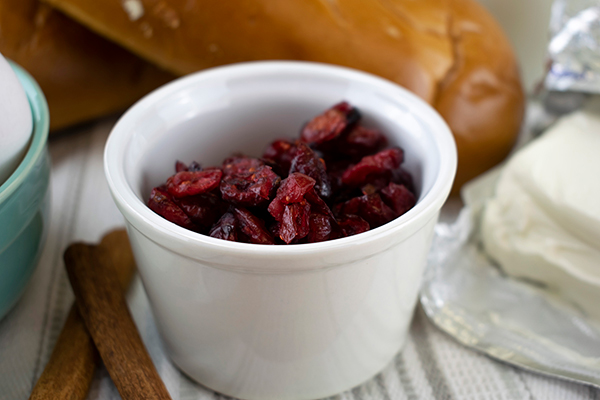 Sprinkle the dried cranberries over the creamcheese and bread pieces.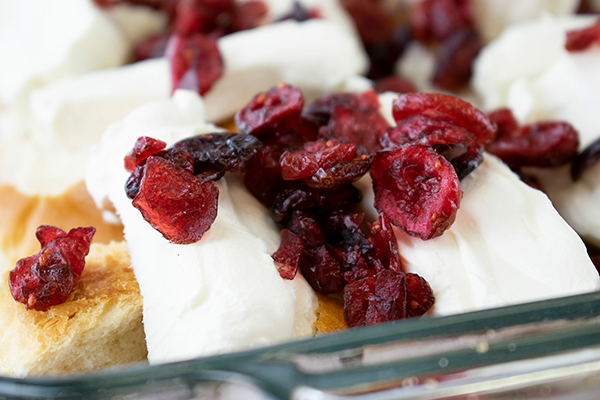 Top cranberries with remaining broken french bread pieces.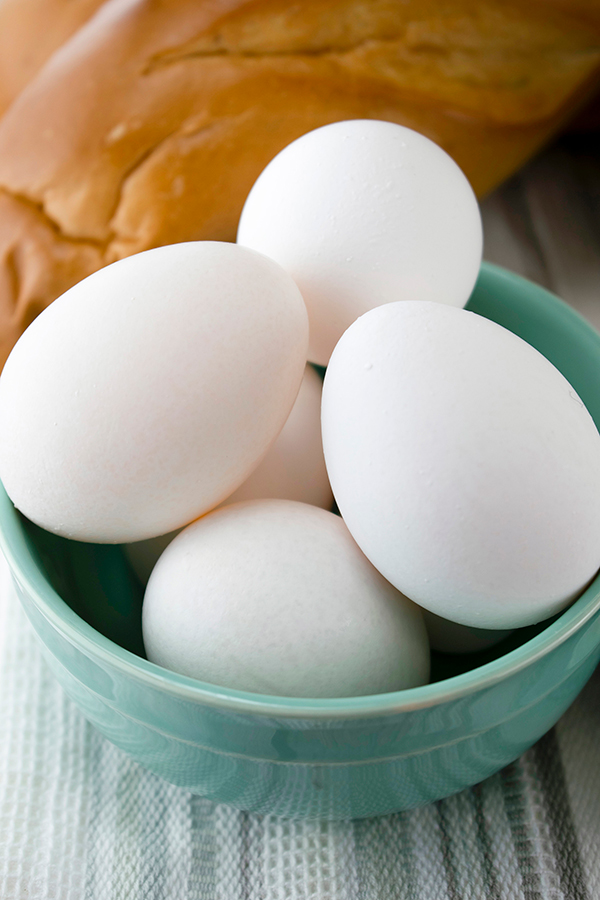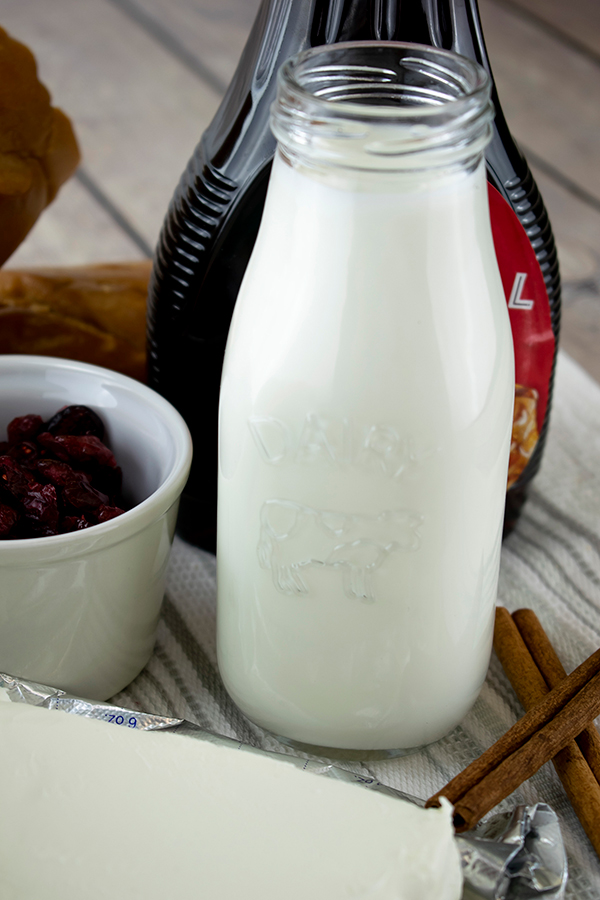 In a medium bowl, mix together eggs, milk and maple syrup.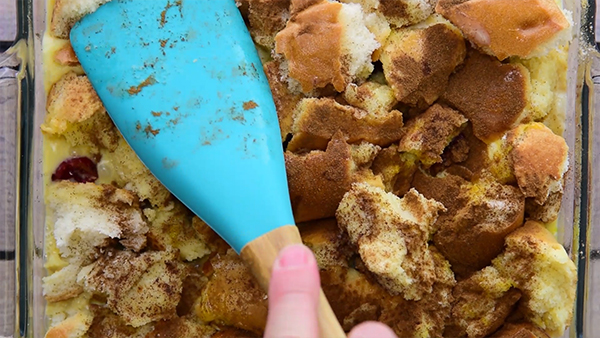 Pour egg and milk mixture over bread and lightly press down the bread to saturate in the liquid mixture. Sprinkle with ground cinnamon.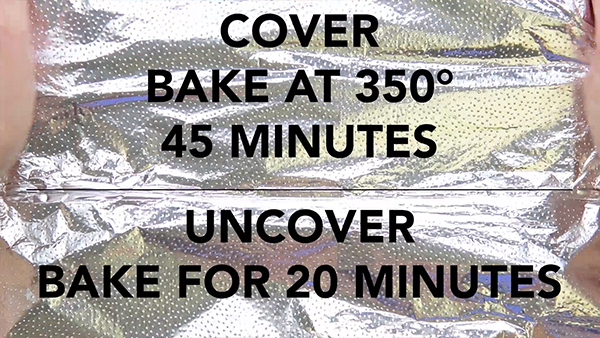 Cover with aluminum foil and bake for 45 minutes. Remove the foil and bake for another 20 minutes. Full recipe instructions below.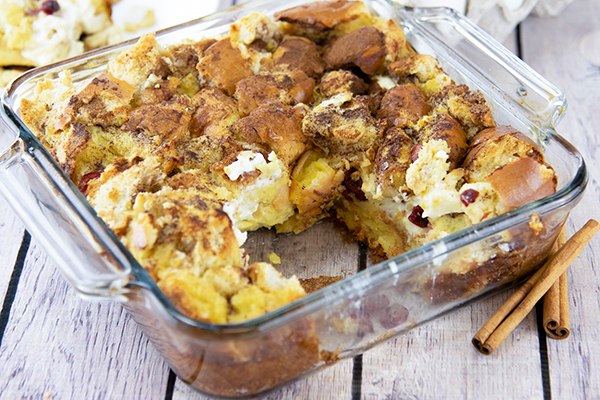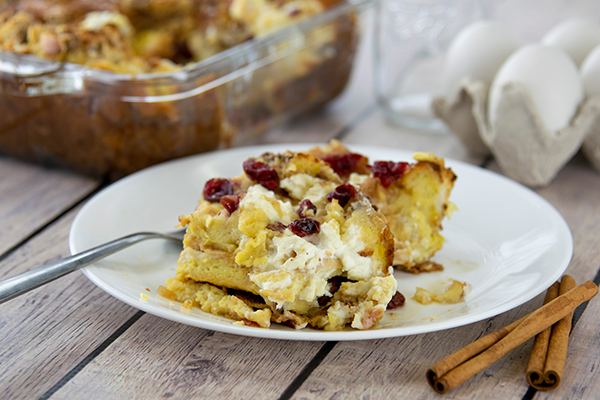 Cranberry Strata
8 cups French Bread (Crusty)
1 8 oz package of cream cheese
1/2 cup dried cranberries
6 eggs
2 ¼ cups milk
1/3 cup maple syrup
½ tsp ground cinnamon or nutmeg
In a greased 2-quart rectangular baking dish, arrange half of the bread pieces, about 4 cups.
Cut cream cheese into 8-10 slices and arrange over the bread chunks.
Sprinkle cranberries over bread chunks.
Top with remaining bread pieces (4 cups).
In a medium bowl beat together eggs, milk and maple syrup.
Pour over bread in dish.
Sprinkle with ground cinnamon.
Lightly press down with back of spoon or spatula to saturate bread with egg mixture.
Cover and chill for up to 24 hours.
Preheat oven to 350°F.
Bake covered for 45 minutes.
Uncover then bake for 20 minutes more.
Let stand for 10 minutes before serving.
Serve warm and topped with maple syrup, if desired.
Source: Culinary.net
(Family Features) You've probably heard the saying, "breakfast is the most important meal of the day." Or perhaps you've said it yourself. The reality is – while a lot of people say that eating breakfast is important, not very many are actually doing it.
In fact, 93 percent of Americans agree that breakfast is the most important meal of the day, but less than half (44 percent) are eating it every day, according to the 2009 International Food Information Council Foundation's Food & Health Survey.
If the morning rush in your house means grabbing a toaster pastry, a fast food meal, or – even worse – skipping breakfast, take heart. It's easier than you think to refuel the body, energize the mind and have some family time around the breakfast table. Here are a few tips to get your family back on track:
Make a Plan. Get everyone involved in planning breakfasts for the week. The more they participate, the more likely they are to eat it. Keep the plan posted where everyone can see it.
Keep a breakfast-friendly kitchen. Make sure you always have a ready supply of milk, yogurt, whole grain breads and cereals, fruits, and plenty of proteins such as eggs and sausage. Store them where everyone can find them easily in the morning.
Get prepped. Set out dishes and non-perishables on the table the night before. Some heartier breakfasts, such as the Weekend Brunch Casserole, can be prepped the night before, then heated up in just 15 minutes in the morning.
To get more ideas for a better breakfast, visit www.bobevans.com.
Watch video to see how to make this delicious recipe!
Weekend Brunch Casserole
1 8-ounce can refrigerated crescent dinner rolls
1 pound Bob Evans Original Recipe Sausage Roll
2 cups shredded mozzarella cheese
4 eggs, beaten
3/4 cup milk
1/4 teaspoon salt
1/8 teaspoon black pepper
Preheat oven to 425 °F. Crumble and cook sausage in medium skillet over medium heat until browned. Drain.
Line bottom of greased 13 x 9 inch baking dish with crescent roll dough, firmly pressing perforations to seal. Sprinkle with sausage and cheese.
Combine remaining ingredients in medium bowl until blended; pour over sausage.
Bake 15 minutes or until set. Let stand 5 minutes before cutting into squares; serve hot. Refrigerate leftovers.
Preparation Time
15 minutes
Cook Time
15 minutes
Serves
8 servings
Source