(Family Features) Save time and serve up better-for-you lunches, snacks, desserts and after-school energy boosts with these simple and affordable recipes.
By packing quick and easy lunches, you can have your kids set for each busy day without sacrificing time together. Shopping for your grade-A, back-to-school essentials at a store like ALDI means you'll use quality ingredients to prepare fun, better-for-you lunchboxes and more.
Consider these eight recipe ideas to pack a better lunchbox. Get schooled in savings and check out aldi.us to find more back-to-school inspiration.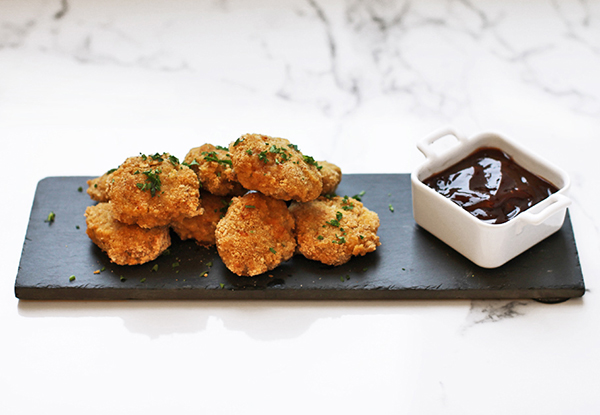 Secret Veggie Turkey Nuggets – Sneak those all-important veggies into your child's lunch with these baked nuggets that combine ground turkey, cauliflower, zucchini and onions. Add a favorite dipping sauce to the lunchbox for a tasty, nutritious midday meal.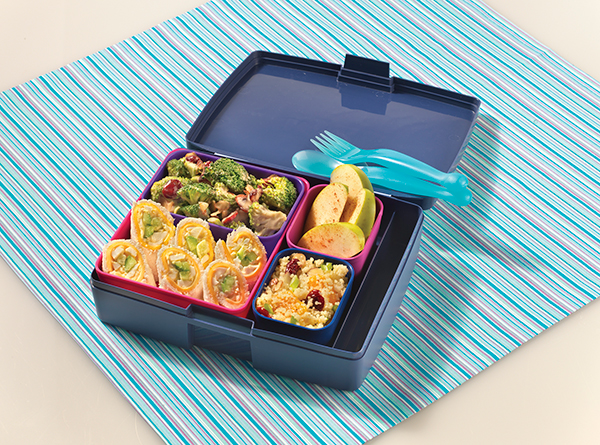 Bento Box Lunch – If your child is adventurous when it comes to flavors, combine a turkey sandwich roll, quinoa salad, broccoli salad and cinnamon apples in this full-flavored bento box.
Fruit Leather Wraps – Snack time doesn't have to mean candy and other unhealthy options. Instead, provide a sweet treat that's all-natural with blueberries and raspberries in these fruity wraps that are both guilt- and gluten-free.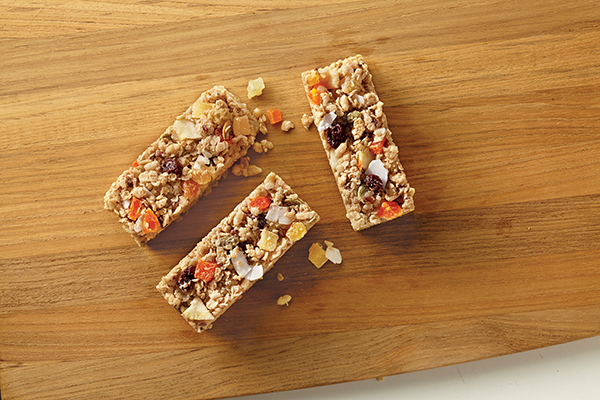 Tropical Granola Bar – One of the most versatile snacks to enjoy nearly any time of day: granola bars. This homemade version combines dried fruit with pumpkin flax and quick oats for a sweet, nutritious treat.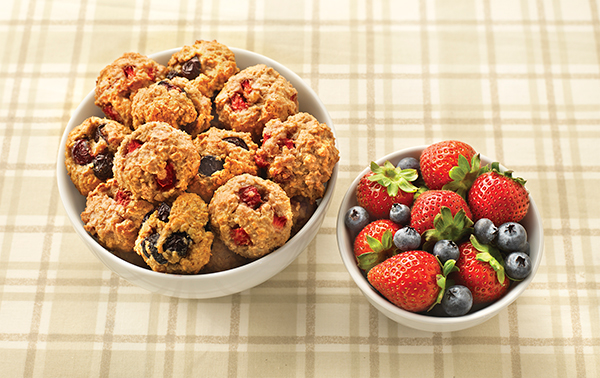 Peanut Butter Granola Bites – Make dessert a more nutritious venture with the classic combination of peanut butter, fruit and honey. These small bites of savory flavor can be ready in just 12 minutes for a nighttime snack the whole family can share.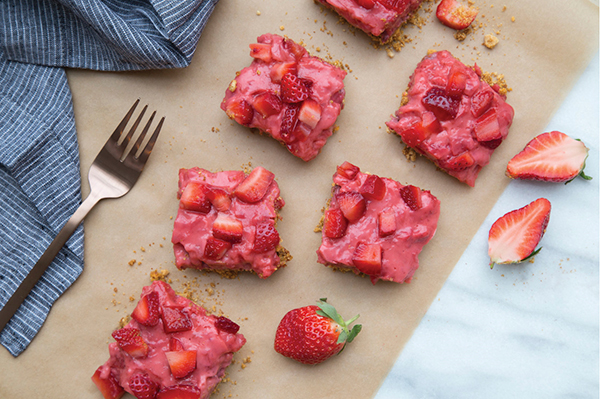 Strawberry Yogurt Bars – The nutritious combination of oats and strawberries makes for a tasty treat. This kid-friendly recipe is an easy option to make ahead and serve anytime.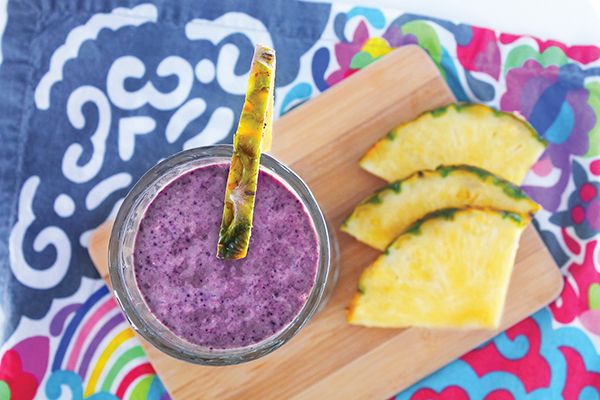 Tropical Superfruit Smoothie – It only takes six natural ingredients and five minutes to make a supercharged after-school snack.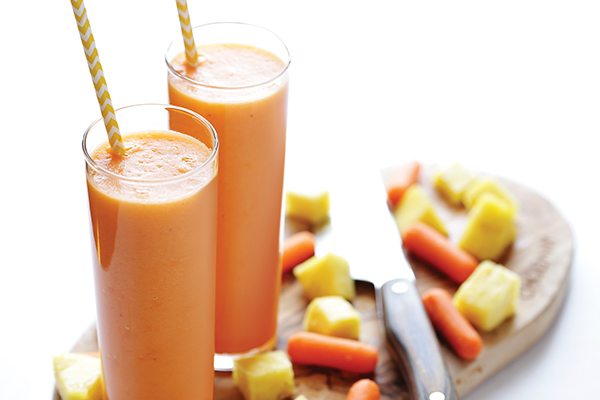 Carrot Pineapple Smoothie – Before diving into the evening's homework assignments, help your little learner refuel with fruits and veggies in this creamy smoothie.
Source: ALDI
Easy Meals That Go Anywhere
(Family Features) Once again, you're in a rush to pick up one child from soccer practice and take the other one to dance class — you have to feed them something, but there's no time to eat at home. What do you do? Forget fast food. Everything you need for something quick, delicious and portable could be in your kitchen already.
In just minutes, you can wrap up an easy meal for your dashboard dining experience using tortillas. They're versatile, with recipes that go beyond traditional Mexican fare. They're so handy, in fact, that they're outsold in the U.S. only by fresh breads, and they outsell bagels two to one. Most tortillas are made from either corn or flour, but they come in a variety of flavors and sizes, as well as fat free, heart healthy, low carb, whole wheat and multi-grain versions. And moms will appreciate that corn tortillas are naturally low fat and a good source of fiber.
Wrapping up favorite ingredients inside a tortilla is a simple way to make breakfast, lunch or dinner a moveable feast the whole family can enjoy anywhere.
To help busy moms, Mission Foods, the makers of Mission Tortillas, has tips and recipes for healthy, easy-to-travel meals.
On-the-Go Meal Ideas
Breakfast — Breakfast burritos with eggs, ham, cheese & salsa start the day off right.
Lunch — Turkey, Red Delicious apple and cottage cheese wraps make lunch at the office a real treat.
Dinner — Kids love quesadillas. Dress up the basic chicken quesadilla with avocado and mushrooms.
For more easy-to-make, easy-to-take recipes, visit www.missionmenus.com.
Low Carb Stromboli Wraps
Serves 4
Cook Time: 15 minutes
Prep Time: 12 minutes
4 Mission Carb Balance 8-inch Soft Taco Size Flour Tortillas
1/3 cup butter or margarine, softened
6 tablespoons Parmesan cheese, shredded
4 ounces provolone cheese, thinly sliced
4 ounces salami, thinly sliced
4 ounces ham thinly, sliced
1/2 cup (4-ounce jar) roasted red bell peppers, rinsed and cut into strips
4 ounces mozzarella cheese, shredded
Marinara or pizza sauce, heated
Heat oven to 400°F.
Lightly spread one side of each tortilla with softened butter; sprinkle with 1 tablespoon Parmesan. Arrange one fourth each of provolone, salami, ham and roasted peppers over center of tortillas, leaving border around edges. Sprinkle with one fourth of the mozzarella.
Fold up "wrap fashion." Place seam side down on nonstick baking sheet. Brush with remaining butter; sprinkle with remaining Parmesan.
Bake 12 to 15 minutes or until golden brown. Slice each stromboli in half on the diagonal. Serve with marinara or pizza sauce, if desired.
Pizzadillas
Serves: 4
Prep Time: 5 minutes
Cook Time: 12 minutes
4 Mission Sundried Tomato Basil Wraps
3/4 cup prepared marinara sauce
2 cups shredded mozzarella cheese
1 cup thinly sliced pepperoni rounds (approximately 72 slices)
Evenly spread 3 tablespoons marinara on each wrap.
Sprinkle 1/2 cup mozzarella evenly over marinara sauce on each wrap.
Layer 1/4 cup (about 18 slices) pepperoni over shredded cheese on each wrap.
Fold each wrap in half, forming a half moon.
Heat 10-inch non-stick skillet over medium heat and lightly spray with non-stick spray.
Place two pizzadillas in skillet and cook for 3 minutes on each side until crisp and golden brown. Remove and reserve hot. Repeat for other pizzadillas.
Cut each pizzadilla into quarters and serve one full sliced portion to each person.
Cheeseburger Soft Tacos
Serves: 4
Prep Time: 10 minutes
Cook Time: 10 minutes
4 Mission 6-inch Fajita Flour Tortillas
1 pound lean ground sirloin
Salt to taste
Pepper to taste
1 cup shredded sharp cheddar cheese or 4 ounces sliced
1 red tomato, cut into 1/4-inch slices (4 total slices)
2 small green leaf lettuce leaves
1 large red onion, sliced into 1/4-inch slices, then pulled into rings
12 dill pickle slices
Separate ground beef into 4 equal parts (4 ounces each); form each part into 4 thin half moon shape patties. Try to shape each patty to fill half of a tortilla.
Heat a 10-inch non-stick skillet (or use a square, deep walled non-stick electric skillet) over medium high heat.
Season each hamburger patty with salt and pepper and cook for 3 minutes a side or to desired temperature.
Near the end of desired cooking time, evenly sprinkle each patty with 1/4 cup cheddar cheese and allow the cheese to melt. Remove cheeseburgers and reserve hot.
Warm tortillas in microwave for 10 seconds.
For 1 serving: place a hot cheeseburger on one half of a warmed tortilla and top with 1 tomato slice, 1 lettuce leaf, onion rings and 3 pickle slices. Fold the tortilla in half and serve.
Source: Mission Foods