(Family Features) As people look to change what's on their plates, it can be tough to know where to begin. From social media-inspired recipes to trendy menu offerings, there are many options.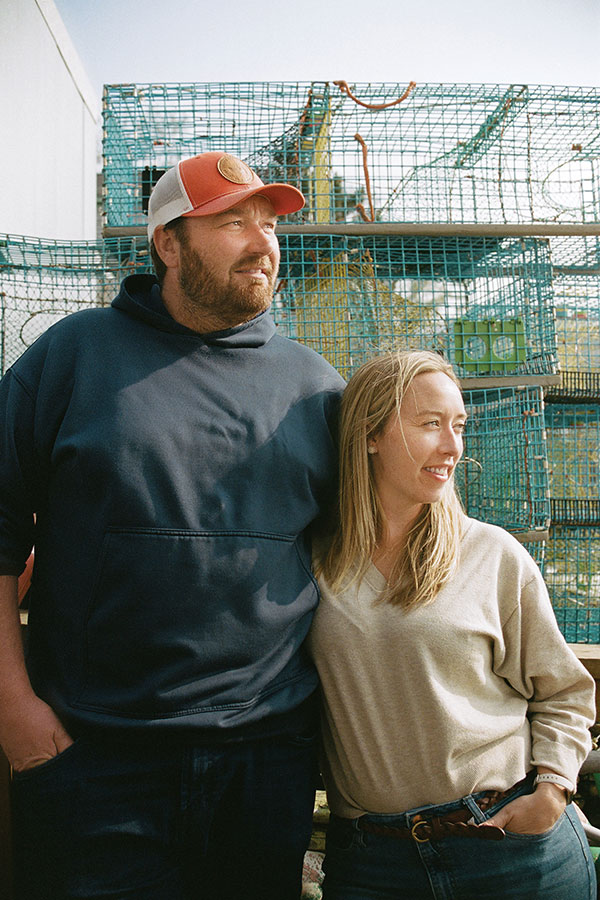 That's why restaurant owners Katie and Thom Werner are recommending a staple that's sustainable, fresh and versatile: Lobster. The Werners own the popular Island Lobster Co. restaurant in Peaks Island, Maine where Thom works as a commercial fisherman and supplies most of the lobster served.
The Werner family is well versed in the iconic Maine Lobster fishery, coming from a long line of generational fishing families, with Thom having fished since he was 6 years old. They know lobster can be intimidating for home cooks, but as people familiar with the product, they emphasize lobster is easy to prep, delicious and supports communities up and down the coast.
"Lobsters are always sustainably harvested and handled with care by the fishery," Katie said. "It's so important to know where your food comes from and with local lobster, it's something you can feel great about enjoying that also directly benefits so many families like ours."
For those looking to enjoy a simple and classic version of lobster, the Werners recommend a tried and true method.
"Steamed with some melted butter is always perfect," Thom said. "You can't beat the sweet, succulent flavors of fresh lobster with that punch of salty butter."
For those looking for a fresh twist, Katie suggests trying her favorite recipe at Island Lobster Co.: the BLT Lobster Roll.
"It's a savory and sweet combination of crispy bacon, juicy tomatoes and tender lobster meat, all served on a buttery roll," she said. "It's a great way to enjoy sustainable trap-to-table fare."
No matter what recipe people go with, the Werner family hopes everyone can partake in enjoying a staple of their heritage.
"To me, Maine Lobster is a taste of home," Thom said. "I've always enjoyed it with friends and family. Now I get to share that legacy with my own kids and our community at the restaurant. I feel incredibly lucky, and I hope everyone – whether you're a Mainer or on the opposite side of the country – can enjoy it as a celebration of such an iconic industry."
To learn more about the Werners' story, find recipes and look for ways to support the industry, visit lobsterfrommaine.com.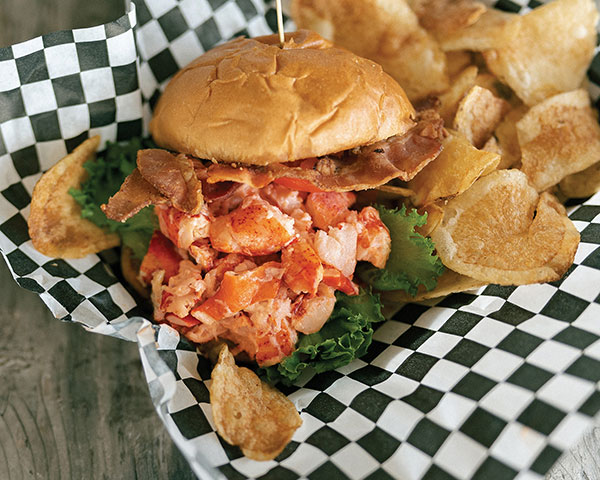 BLT Lobster Roll
Recipe courtesy of the Werner family of Island Lobster Co. on behalf of the Maine Lobster Marketing Collaborative
Yield: 1 roll
3 slices bacon
1/4 pound fresh lobster meat (or meat from 1-pound lobster)
1 tablespoon butter
1 brioche bun, halved
1 tablespoon mayonnaise
3 tomato slices
1 large leaf romaine lettuce or butter lettuce
Preheat oven to 400 F. Line baking sheet with parchment paper and arrange bacon slices on top. Cook 10-15 minutes, or until desired crispiness.
Prepare large pot with 2 inches of salted water and bring to rolling boil. Add lobster and steam 12 minutes. Halfway through, lift lid carefully and shift lobster to cook evenly.
Break down lobster and remove meat from shell, yielding about 4 ounces of cooked meat. Chop meat into bite-size pieces.
In large skillet or griddle over medium heat, warm butter to coat pan.
Place both pieces of bun cut sides down on pan and cook about 30 seconds until golden. Remove buns from pan and set aside.
In bowl, toss chopped lobster meat with mayonnaise and set aside.
Assemble cooked bacon, tomato, lettuce and lobster mix on toasted bun.
(Family Features) Big-game watch parties call for big-game snacks, but that doesn't have to mean complicated recipes or hours spent in the kitchen. Small bites and hearty dips made with real ingredients can be easy to prepare, and make an impressive spread that guests can enjoy from opening kickoff to the final whistle.
To avoid the classic snacking fumble of having your guests' chips crumbling in your dips, choose an option like Garden of Eatin' Blue Tortilla Chips, the mother of all chips, made with organic whole blue corn kernels that are stone ground to perfection for thick, tasty and hearty chips that stand up to any dip.
To prepare for fellow viewers with other lifestyle or dietary needs, plan to offer snacks and dips that satisfy even the most finicky of fans. Prepare a double serving of guacamole and split it in two. Keep one as-is for an easy and healthy vegan option, and make BLT Guacamole with the rest.
Serve with Garden of Eatin' Grain Free Cassava Chips, which are made with organic cassava, sunflower and chia seeds. Crafted to perfection, these gluten-free, grain-free, vegan, paleo-approved chips provide a tasty touchdown for the whole team.
If you're looking to bring the heat with bold taste and just enough spice in each bite, go for a warm option like Tex-Mex Enchilada Queso. To save time, you can assemble it a few hours before kickoff or even a day ahead of the game then bake just prior to guests arriving. An easy way to make this recipe stretch is to make a portion without meat so you have a vegetarian option as well.
Find more recipes to bring victory to your game-day spread at gardenofeatin.com.

BLT Guacamole
Recipe courtesy of Gaby Dalkin of What's Gaby Cooking
3 strips bacon
3 avocados, seeds removed
2 baby romaine lettuce leaves, halved and shredded
1 small red onion, finely chopped
2 tomatoes, finely chopped
1 lime, juiced
1 lemon, juiced
2 tablespoons cilantro, chopped
2 tablespoons chives, chopped
kosher salt, to taste
pepper, to taste
Garden of Eatin' Grain-Free Cassava Chips
Cook bacon according to package instructions. Drain on paper towel and break into small pieces.
In medium bowl, roughly mash avocado. Add lettuce, onion, tomato and bacon. Stir lime juice, lemon juice, cilantro and chives into avocado. Season with salt and pepper, to taste.
Serve with tortilla chips.
Tex-Mex Enchilada Queso
Recipe courtesy of Gaby Dalkin of What's Gaby Cooking
Nonstick cooking spray
8 ounces cream cheese, at room temperature
1 cup sour cream
1 tablespoon ground chili powder
1 teaspoon ground cumin
1/2 teaspoon garlic powder
1/2 teaspoon kosher salt
1 can (10 ounces) green enchilada sauce
1 can (15 ounces) black beans, rinsed and drained
1 can (10 ounces) diced tomatoes in green chilies, drained
1 cup frozen corn, thawed
1 cup freshly grated sharp cheddar cheese, divided
1 cup shredded rotisserie chicken
chopped fresh cilantro
chopped green onions
Garden of Eatin' Blue Corn Tortilla Chips, for serving
Heat oven to 400° F.
Lightly coat deep, 9-inch skillet with cooking spray.
In large bowl, using hand mixer on medium speed, beat cream cheese, sour cream, chili powder, cumin, garlic powder and salt until smooth and well combined. Reduce speed to low then beat in enchilada sauce until incorporated. Stir in beans, tomatoes, corn, 1/2 cup cheddar cheese and shredded chicken.
Transfer mixture to prepared baking dish. Top with remaining cheddar cheese. Bake 25-30 minutes until dip is hot and cheese is bubbly. Sprinkle with cilantro and green onions.
Serve warm with tortilla chips.
Source: Garden of Eatin'