(Family Features) When most families think of holiday cooking, they typically picture baked goods and time spent in the kitchen near the oven. This year, you can take your seasonal meal prep outdoors with cooking methods often overlooked during the winter: grilling and smoking.
As one of the most popular dishes during the holidays, turkey is an easy way start creating festive flavors using a grill or smoker. To help keep your bird tasty and juicy, this Art of the Turkey Brine requires just a few simple ingredients before transferring the turkey to the grill. Pair it with this Sweet 'n' Savory Sausage and Cornbread Stuffing that combines a soft, familiar interior with crispy edges.
If you're aiming to create dishes like these in your own backyard this season, head to a destination like Ace Hardware for all your grilling essentials and holiday inspiration. With 72% of U.S. households located within 15 minutes of an Ace store and products from Big Green Egg, Traeger and Weber all under one roof, it's a helpful place to take your holiday meals to the next level.
Find more ideas to change the way you think about holiday cooking at acehardware.com.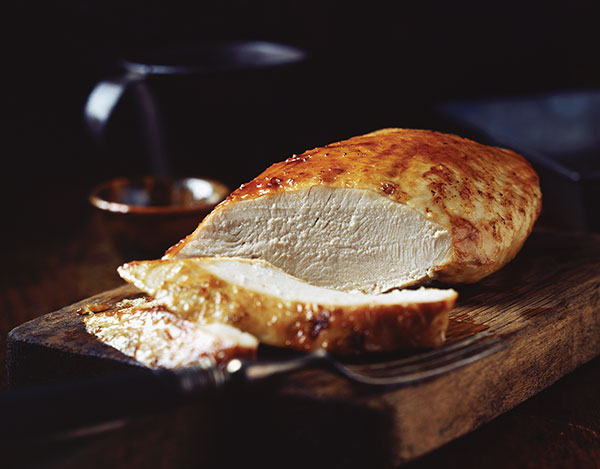 Art of the Turkey Brine
Recipe courtesy of chef Jason K. Morse of 5280 Culinary and Ace Hardware
Prep time: 10 minutes
Cook time: About 2 hours; allow 2-3 hours to cool
Servings: 6-8
1/3 package 5280 Culinary Brine mix
2 quarts water, plus additional for cooling and covering turkey, divided
ice
6-8 pounds turkey breast with rib cage, cleaned
1 5-gallon Ace Hardware bucket and lid
In pan, mix brine with water. Heat to high 5 minutes to dissolve sugar and salt.
Cool brine mixture; add ice water and mix well.
Place turkey in bucket and cover with water and brine. Place bucket in refrigerator or cooler.
Brine 45 minutes per pound.
Remove turkey from brine.
Heat wood fire grill to 350° F.
Cook turkey 20 minutes then turn temperature to 275° F. Cook 1 hour, 40 minutes until internal temperature reaches 170° F.
Allow turkey to rest about 15 minutes prior to carving to allow juices to settle.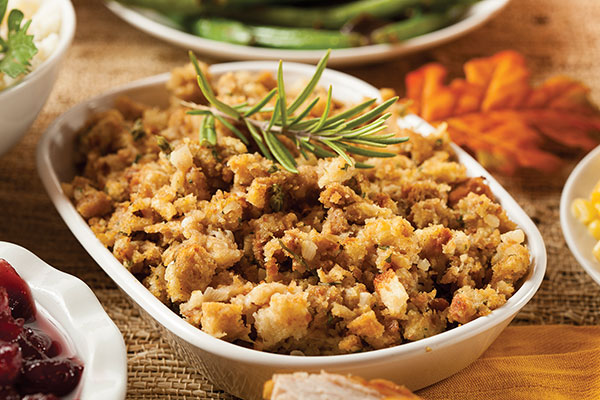 Sweet 'n' Savory Sausage and Cornbread Stuffing
Recipe courtesy of chef Jason K. Morse of 5280 Culinary and Ace Hardware
Prep time: 15 minutes, plus 1 day for drying
Cook time: 20-25 minutes
Servings: 10-12
1 package cornbread
1 pound sweet Italian sausage, ground
1/2 cup carrots, peeled and diced
1/2 cup celery with leaves, diced
1/2 cup yellow onion, peeled and diced
1/4 cup dried blueberries
1/2 cup dried apples
1 teaspoon fresh garlic, crushed
barbecue rub
1-2 cups low-sodium chicken stock
nonstick cooking spray
Cook cornbread according to package instructions; allow to cool. Leave uncovered and let dry 1 day. Break into medium pieces.
Heat wood fire grill to 350° F.
Heat medium skillet and add sausage. Cook until half done and fat is rendered.
Add carrots, celery, onion, blueberries, apples and garlic. Saute until caramelized. Add cornbread pieces and stir to combine. Add chicken stock until slightly wet or pasty; stir well to combine.
Season, to taste, with barbecue rub and transfer stuffing from skillet to pan lightly sprayed with nonstick cooking spray.
Grill, uncovered, 20-25 minutes, or until golden brown. Internal temperature should reach 155° F when fully cooked.
Source: Ace Hardware
(Family Features) With everything that goes into creating a full holiday menu for guests of different ages and palates, taking on that task can be a challenge for any host. However, simple recipes that please the masses can help make life easier for home chefs.
From the main dish all the way to dessert, plus the drinks in-between, put these recipes to the test to help make your holiday gathering a breeze. Put your adult guests at ease with a cranberry-flavored cocktail, followed by a main course made sweet thanks to this turkey brine. As things come to a close, finish off any leftover appetites with a quick cookie recipe.
To help make your holiday hosting easier, find more tips and recipes at Culinary.net.
Dessert in a Snap
After spending hours preparing appetizers, drinks and the main course for holiday get-togethers, many hosts are ready to call it quits in the kitchen. However, that won't stop guests from getting those late cravings for a tasty treat. If you're looking for a reprieve from being the lead chef, go for a quick dessert like these Gingersnap cookies, which take just 10 minutes to bake and can leave hosts with more time to mingle. For more quick, nutritious recipes for every meal, visit AICR.org.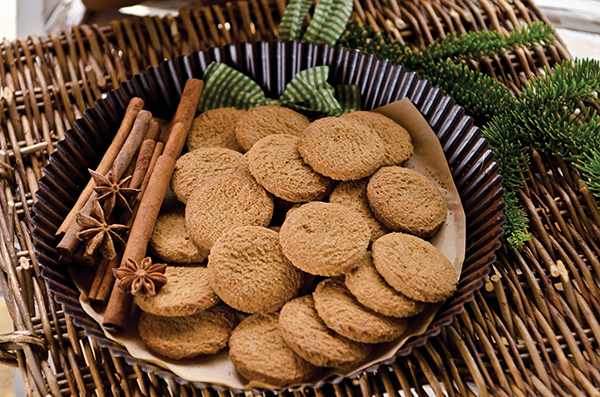 Gingersnaps
Reprinted with permission from the American Institute for Cancer Research
Yield: 24 cookies
3/4 cup unbleached all-purpose flour
1/2 cup whole-wheat pastry flour
1/2 teaspoon baking soda
1 1/4 teaspoons ground ginger
1/2 teaspoon ground cinnamon
1/8 teaspoon freshly ground black pepper
1/4 teaspoon salt
1/3 cup dairy-free butter shortening sticks
1/2 cup sugar, plus 2 tablespoons, divided
2 tablespoons unsulphured molasses
1 large egg white
Glaze (optional):
1/3 cup confectioners' sugar
2 teaspoons fresh lemon juice
Heat oven to 350° F.
In mixing bowl, whisk flours, baking soda, ginger, cinnamon, pepper and salt.
In separate bowl, use electric mixer on medium-high speed to beat shortening sticks with 1/2 cup sugar 2 minutes. Add molasses and egg white; beat 3 minutes. Set mixer on low speed and mix in dry ingredients to combine. Don't over-mix. Batter will form soft ball.
Place remaining sugar in wide, shallow bowl. Pinch about 1 tablespoon batter and roll it between palms, forming 1-inch ball. Place ball in bowl with sugar and roll to coat then place on light-colored, ungreased baking sheet. Repeat, spacing balls 2 inches apart. Discard leftover sugar. Using bottom of a glass, press to flatten each ball into 1-by-3-inch disks.
Bake cookies 10 minutes.
To make glaze, if desired: While cookies bake, in small bowl, combine confectioners' sugar with lemon juice, mixing until sugar is completely dissolved.
When cookies are done, immediately use spatula to transfer to wire cooling racks. Using tip of knife, spread 1/4 teaspoon glaze on top of each warm cookie. Cool completely.
Note: Can be stored in cookie tin up to 1 week.
Cranberry Cocktail Cravings
If holiday cocktails are on your menu, give guests a twist on a classic with this Cranberry Kiev Mule made with Nemiroff Original Vodka. This premium vodka is bold with a smooth, full-bodied finish that hints of citrus and fruit. Combined with cranberry juice and ginger beer, it's an ideal holiday cocktail. Find more holiday cocktail options at nemiroff.vodka.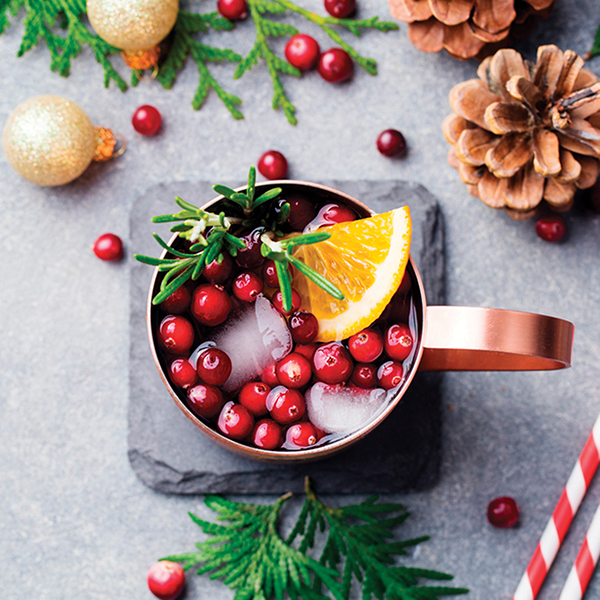 Cranberry Kiev Mule
1 part Nemiroff Original Vodka
1 part cranberry juice cocktail
2 parts ginger beer
1 tablespoon lime juice
ice
orange wedges, for garnish (optional)
fresh cranberries, for garnish (optional)
rosemary sprigs, for garnish (optional)
Pour vodka, cranberry juice cocktail, ginger beer and lime juice into copper mug filled with ice. Gently stir to combine.
Garnish with orange wedges, fresh cranberries and rosemary sprigs, if desired.
A Sweeter Centerpiece
A holiday meal is only complete with the centerpiece of the table: a tender turkey that side dishes and desserts can complement for guests of all palates. For a new twist on a holiday classic, add some sweetness to your main course with a Sweet Tea Turkey Brine, featuring Milo's Famous Sweet Tea. It's freshly brewed from real tea leaves using simple, quality ingredients free from preservatives, colors or added acids. The family- and certified women-owned business offers a multitude of beverages, all with the same dedication to quality and excellence. Find more information and recipes at drinkmilos.com.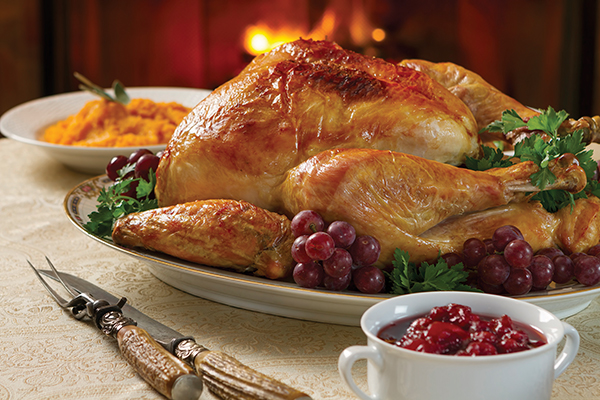 Milo's Sweet Tea Turkey Brine
Prep time: 20 minutes
Cook time: 15-20 minutes per pound
1 gallon Milo's Sweet Tea
1 cup kosher salt
3 large sweet onions, quartered
4 lemons, sliced
8 garlic cloves, peeled
5 sprigs rosemary
10 cups ice
1 turkey
In large stock pot over medium heat, combine tea and kosher salt. Stir frequently until salt is dissolved. Add onion, lemon, garlic and rosemary. Remove from heat and let cool to room temperature.
When brine has cooled, pour into food-grade, 5-gallon plastic container. Stir in ice.
Wash and dry turkey. Remove innards. Place turkey, cavity-side up, into brine, making sure cavity gets filled. Cover and place bucket in refrigerator overnight.
Heat oven to 350° F.
Remove turkey from brine, draining excess, and pat dry. Discard excess brine.
Cook turkey 15-20 minutes per pound, or until internal temperature reaches 165° F on instant-read thermometer, reserving drippings for gravy.
Photo courtesy of Getty Images (Gingersnaps and Turkey Brine)
Source: Culinary.net