(Family Features) Dazzle your guests with a decadent dessert like this Crème Brûlée. With a rich and creamy filling topped with a sugary crust, these individual-sized sweets can provide a perfect ending to nearly any get-togther.
Find more dessert recipes at www.culinary.net.
Watch video to see how to make this delicious recipe!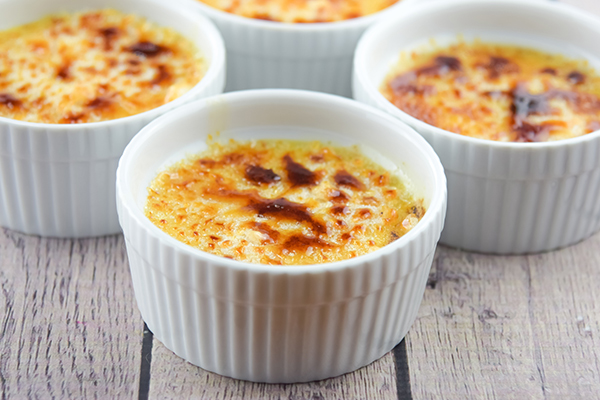 Crème Brûlée
4 cups heavy cream
2 teaspoons vanilla extract
2 teaspoons ground cardamom
1/2 cup granulated sugar
6 egg yolks
vanilla sugar
Heat oven to 300° F.
In a medium saucepan, bring the cream, vanilla and cardamom to simmer, whisking occasionally. Do not boil. Remove pan from heat and let rest 10 minutes.
In large bowl, whisk together sugar and egg yolks. Slowly whisk warm cream into egg mixture until smooth.
Set ramekins into baking dish with sides. Pour mixture into ramekins. Pour boiling water into baking dish about half way up sides of ramekins. Bake 40-45 minutes, or until custard is firm. Chill 1 hour.
Before serving, evenly sprinkle vanilla sugar on top. Use kitchen torch to caramelize vanilla sugar.
Recipe adapted from Milk Means More.
Source: Culinary.net
(Family Features) When it's cold outside and snow blankets the ground, try heating up the oven and whipping up a batch of Snowball Cookies. These cookies are crisp on the outside and soft on the inside, and with a hint of coconut added to the frosting, your senses might think you've been transported to a tropical beach.
For more cookie recipes, visit www.culinary.net.
Watch video to see how to make this delicious recipe!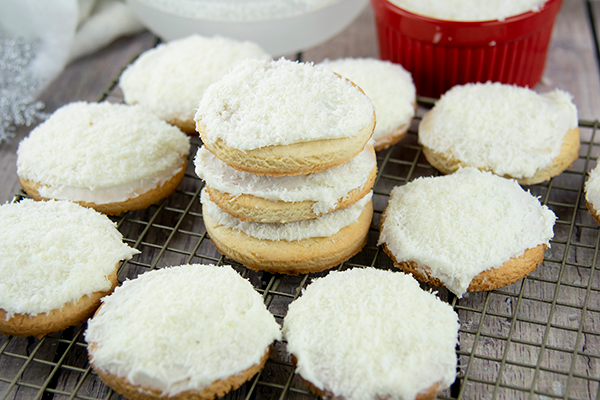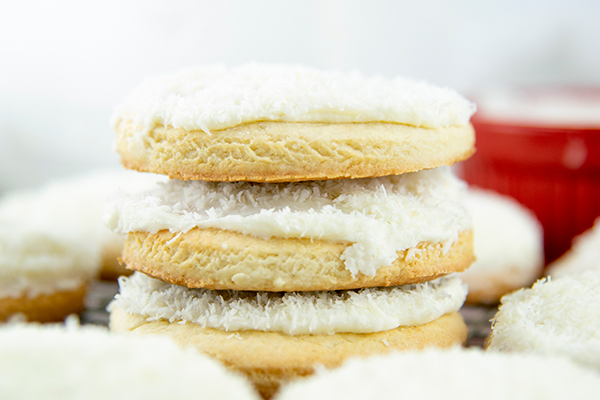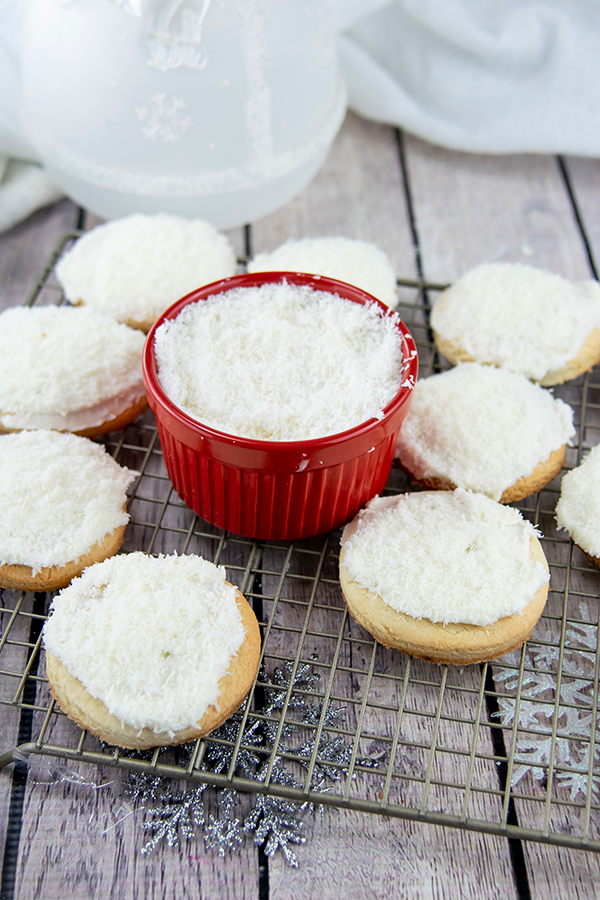 Snowball Cookies
1/2 cup shortening
1 cup sugar
1 egg
1 teaspoon vanilla extract
2 1/2 cups flour
1/4 teaspoon salt
1/2 teaspoon baking soda
1/ 2 cup Greek yogurt
3 3/4 cups powdered sugar
1/2 cup butter
3 tablespoons milk
2 teaspoons coconut extract
1 cup shredded coconut
Heat oven to 400° F.
Cream together shortening, sugar, egg and vanilla extract.
Sift together flour, salt and baking soda. Add mixture to wet ingredients, alternatively adding in Greek yogurt.
Flour surface and roll out cookie dough. Use top of jar or biscuit cutter to make round cookie shapes.
Bake 8 minutes. Transfer to cooling rack immediately.
In medium bowl, using a mixer on low, mix powdered sugar, butter, milk and coconut extract until thoroughly combined. Beat on high until frosting is smooth and fluffy.
Spread frosting on cookies. Pour shredded coconut into small bowl. Press cookies, frosting side down, into shredded coconut.
Store in airtight container.
Recipe adapted from Milk Means More.
Source: Culinary.net