(Family Features) Cinco de Mayo is a fun and festive holiday that's celebrated with music, dancing, family and delicious food. To bring great Mexican flavors to your fiesta, take a lesson from Maria Conception Jacinta Dominguez Ortega - also known as Mama Ortega.
In the 1800s, Mama Ortega created a loving home for her 13 children, and it centered around a tiny kitchen. From her small charcoal-burning stove, Mama created memorable meals her family loved. Everything for each meal was homegrown, handpicked and homemade.
You may not be able to grow your own ingredients, but you can take advantage of the way Mama did things - through authentic ingredients such as the line of Ortega Mexican Foods products. Fire-roasted chiles, authentic taco seasonings, crisp taco shells made with whole kernel corn and America's number one taco sauce are just a few of the ways that Ortega brings authentic Mexican flavor and fun to your family's dinner table.
For more delicious Mexican recipes to enjoy on Cinco de Mayo - or any day - visit www.ortega.com.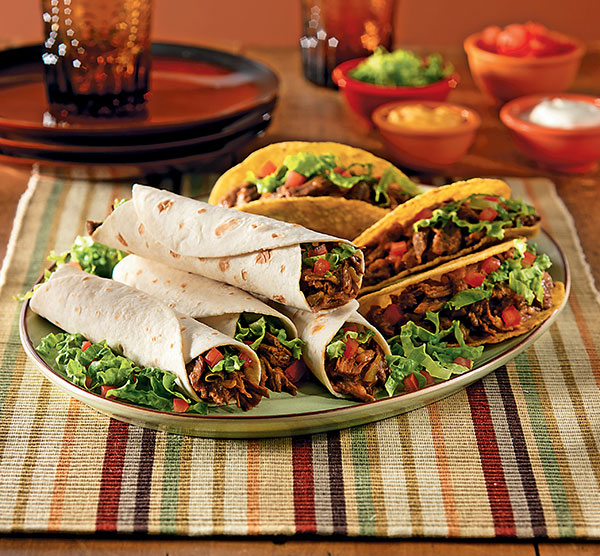 Slow-Cooked Shredded Beef Tacos
Prep Time: 12 minutes
Start to Finish: 6 hours
Makes: 6 to 8 servings
1 1/2 pounds beef chuck roast
1 medium onion, sliced
1 cup water
1 Ortega Grande Taco Dinner Kit
1 can (4 ounces) Ortega Diced Green Chiles
Optional toppings: shredded lettuce, chopped tomato, shredded mild cheddar cheese, sour cream
Place beef and onion in 4-quart slow cooker. Combine water and seasoning mix from kit in small bowl. Pour over beef and onion. Cover and cook on LOW 6 to 8 hours or until fork tender.
Transfer beef to cutting board; shred beef with two forks. Place in large bowl. Stir in taco sauce from kit and chilies.
Fill warmed taco shells and tortillas from kit with beef mixture. Top with cheese sauce from kit. Garnish with desired toppings.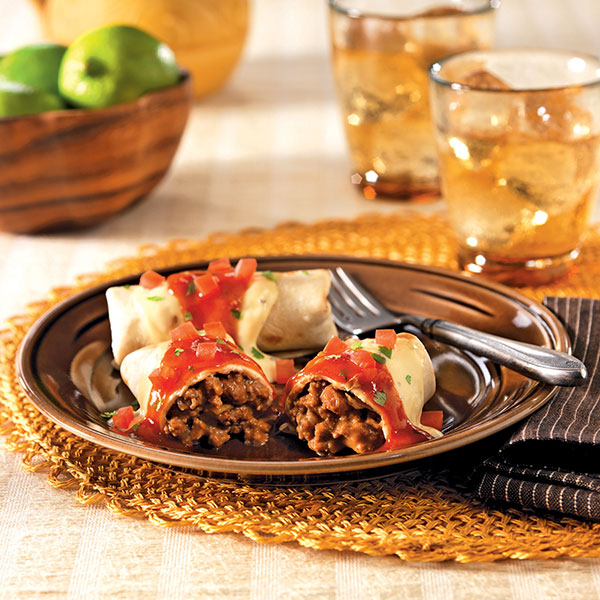 Smothered Beef and Bean Burritos
Prep Time: 10 minutes
Start to Finish: 40 minutes
Makes: 10 burritos
1 can (10.75 ounces) condensed cream of mushroom soup
1 can (10 ounces) condensed cheddar cheese soup
1/2 cup sour cream
1 tablespoon olive oil
1 pound lean ground beef
1 onion, diced
3/4 cup water
1 Ortega Soft Taco Kit
1 cup Ortega Refried Beans
2 tablespoons chopped fresh cilantro
1/4 cup diced tomato
Preheat oven to 350°F. Lightly coat 13 x 9-inch baking dish with nonstick cooking spray. Combine soups and sour cream in small bowl; set aside.
Heat oil in skillet over medium-high heat. Add beef and onion. Cook and stir 5 minutes or until beef is no longer pink. Drain and discard fat. Add water and seasoning mix from kit. Cook and stir 3 minutes. Stir in refried beans.
Wrap tortillas from kit with clean, lightly moistened cloth or paper towels. Microwave on HIGH (100% power) 1 minute, until hot and pliable.
Divide beef mixture evenly among tortillas. Fold ends of tortilla to middle, then roll tightly around mixture. Place in baking dish, seam side down. Repeat with remaining tortillas.
Spread soup mixture evenly over tortillas. Bake 22 to 25 minutes or until heated through. Garnish with taco sauce from kit, cilantro and tomatoes.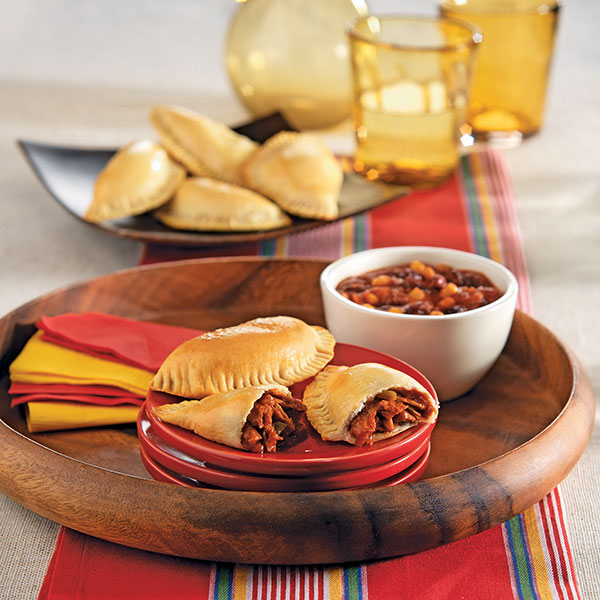 Easy Empanadas
Prep Time: 10 minutes
Start to Finish: 25 minutes
Makes: 12 empanadas
1 cup prepared refrigerated barbecue shredded pork
2 tablespoons Ortega Taco Sauce, any variety
1 tablespoon Ortega Fire-Roasted Diced Green Chilies
1 can (12-count) refrigerated biscuits
1 egg, well beaten
1 cup black bean and corn salsa
Preheat oven to 375°F. Mix pork, taco sauce and chilies in small bowl.
Separate biscuits into 12 pieces. Flatten each biscuit into 6-inch round, using rolling pin. Divide filling evenly among biscuits, spreading over half of each round to within 1/4 inch of edge. Fold dough over filling; press edges with fork to seal well. Place on ungreased cookie sheet. Brush tops with beaten egg.
Bake 12 to 15 minutes or until edges are golden brown. Immediately remove from cookie sheet. Serve warm with salsa for dipping.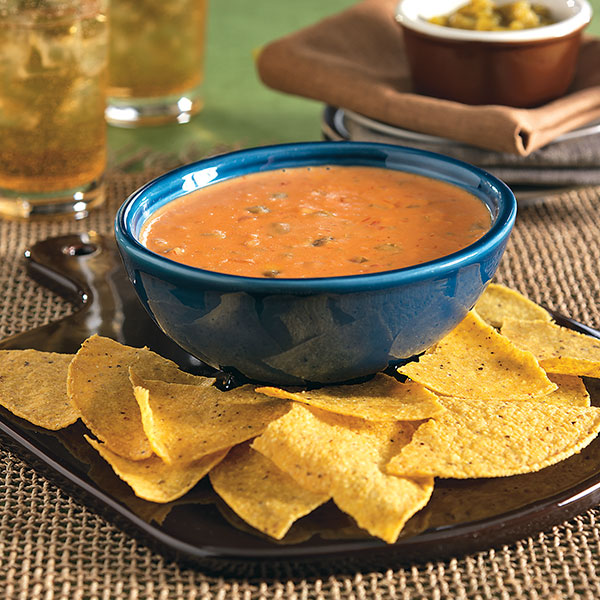 Chili Con Queso Dip
Prep Time: 3 minutes
Start to Finish: 15 minutes
Makes about 3 cups
1 package (16 ounces) pasteurized processed cheese spread, cut into chunks
1 cup Ortega Thick and Chunky Mild Salsa
1 can (4 ounces) Ortega Fire-Roasted Diced Green Chiles
1 package (10 count) Ortega Tostada Shells or 1 package (12-count)
Ortega Taco Shells, broken into pieces
Additional Ortega Fire-Roasted Diced Green Chiles (optional)
Chopped tomatoes (optional)
Combine cheese, salsa and chilies in small saucepan. Cook and stir over low heat until fully melted and blended.
Serve warm with tostada or taco shells. Garnish with additional chilies and tomatoes, if desired.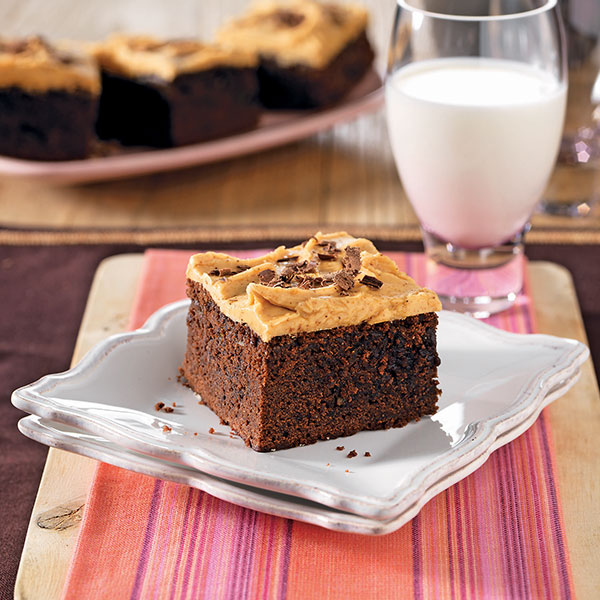 Chocolate Chile Brownies With Spiced Frosting
Prep Time: 10 minutes
Start to Finish: 1 hour
Makes: 9 servings
Brownies
1 package (18 to 19 ounces) brownie mix, plus ingredients to prepare mix
1 can (4 ounces) Ortega Diced Green Chiles, undrained
Frosting
1 cup powered sugar
1 tablespoon Ortega Chili Seasoning Mix
1 1/2 to 2 tablespoons milk
Preheat oven to 350°F. Line 8-inch square baking pan with aluminum foil, extending foil over sides of pan; lightly coat with nonstick cooking spray.
Prepare brownies according to package directions. Stir in chilies; mix until well blended. Pour into prepared baking pan. Bake 25 to 30 minutes, or use time recommended on package. Cool on wire rack. Using foil "handles," remove from pan.
Blend powdered sugar and seasoning mix in small bowl. Stir in milk, adding more if necessary, until desired consistency. Spread on brownies. Slice and serve.
Source: Ortega