Main dish options for outdoor entertaining
(Family Features) Serving up an outdoor meal is a summertime staple for gatherings of all kinds – barbecues, celebrations, picnics and more. However, with so many options available and different styles for preparing the dishes, it can be a challenge for home chefs to decide what guests will go for.
Instead of racking your brain or spending hours searching for the right main course, consider these versatile options – one dish focused on chicken, one for beef and one for pork – that can send partygoers back for seconds.
Find more recipes perfect for outdoor gatherings at Culinary.net.
Serve Up Skewers
Ideal for simple family meals or full-blown summertime parties, these Honey-Lime Chicken Skewers are an ideal handheld food for outdoor meals. With just a handful of ingredients and an easy grilling method involved, they're tasty and tantalizing without taking your focus off all the fun and festivities. More honey-infused recipes are available at Honey.com.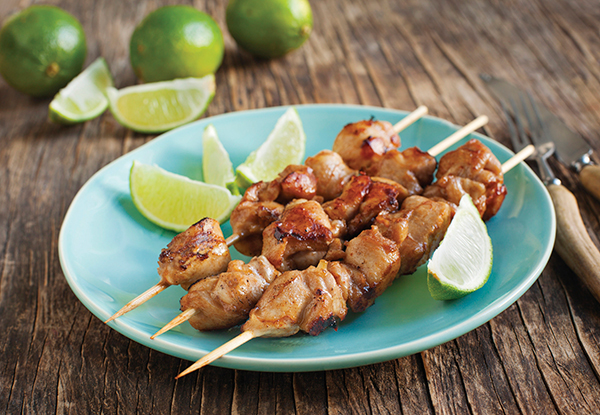 Honey-Lime Chicken Skewers
Recipe courtesy of The National Honey Board
Servings: 8
2 tablespoons honey
3 tablespoons soy sauce
1 tablespoon olive oil
1 lime, juiced
1 pound chicken breast strips, skinless and boneless
bamboo skewers
In small bowl, whisk honey, soy sauce, olive oil and lime juice until completely blended. Pour mixture into re-sealable freezer bag and add chicken strips. Seal bag and gently shake to cover chicken strips. Allow to marinate 2 hours.
Heat grill to medium-high heat.
Soak bamboo skewers in water 15 minutes. Remove chicken strips from marinade and skewer onto bamboo sticks. Grill 8 minutes, or until juices are clear and chicken is fully cooked.
Sweet Summer Refresh
Summer typically brings about both the desire to feel healthier and cravings for sweet, refreshing meals. When you rethink your food and focus on feeling better about your diet and yourself, the two can work hand-in-hand.
Liven up your summer entertaining menu with a delicious touch of reduced-calorie sweetness from Truvia in recipes like this sizzling Java London Broil. Celebrity chef Devin Alexander, featured on "The Biggest Loser," created this succulent recipe with less sugar by using Truvia Brown Sugar Blend, combining stevia sweetener with brown sugar to maintain the taste and texture of brown sugar with 75 percent fewer calories, for her latest book "You Can Have It!"

For more summertime recipe ideas, visit Truvia.com.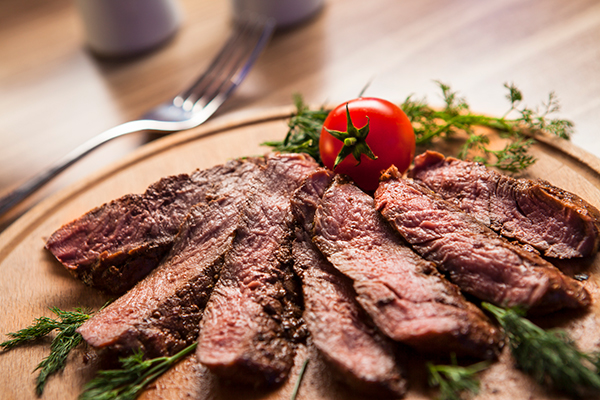 Java London Broil
Recipe courtesy of Devin Alexander from "You Can Have It!," copyright American Diabetes Association
Servings: 6
2 teaspoons freshly ground coffee
1/2 tablespoon Truvia Brown Sugar Blend
2 teaspoons freshly ground black pepper
1 teaspoon ground coriander
1/2 teaspoon dried oregano
1/4 teaspoon sea salt
1 London broil (1 1/2 pounds, preferably grass fed)
1 teaspoon extra-virgin olive oil
Heat grill to high.
In small bowl, add coffee, brown sugar blend, black pepper, coriander, oregano and salt; mix well.
Place London broil on cutting board or large plate. Drizzle 1/2 teaspoon of olive oil on each side of meat then rub all over. Sprinkle seasoning mixture over roast and rub in to evenly cover meat.
Grill London broil to desired doneness, about 3-5 minutes per side for medium rare. Tent meat with foil for 5 minutes then slice into thin slices, cutting at an angle against the grain.
Sweet and Savory Ribs
By starting these Grilled Sticky Ribs in the oven before finishing them off on the grill with a sweet chili glaze, home cooks can help make summer festivities stand out without spending hours at the grill or smoker. The Asian-inspired finish of the glaze gives guests a unique taste to savor while soaking in the summer sun. Visit verybestbaking.com for more recipes from Nestlé.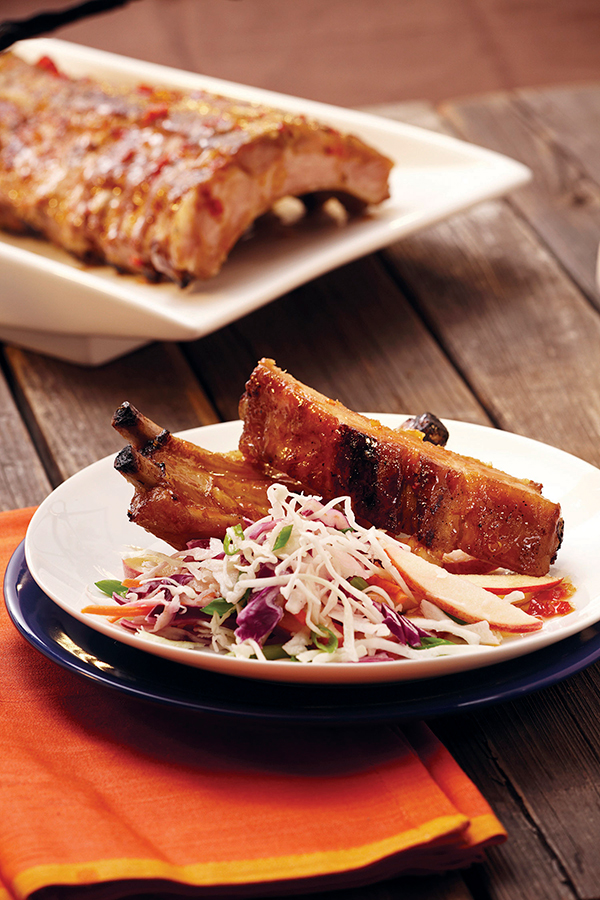 Grilled Sticky Ribs
Recipe courtesy of Nestlé
Prep time: 20 minutes
Total time: 3 hours, 35 minutes
Servings: 5-6
2 racks (about 4 pounds) baby back ribs
garlic salt
ground black pepper
1/2 cup water
1 tablespoon vegetable oil
1/4 cup finely chopped red onion
1 teaspoon finely chopped garlic
1 teaspoon grated fresh ginger
3/4 cup sweet chili sauce
1/2 cup Apple Nestlé Juicy Juice 100% Juice
1 tablespoon rice wine (mirin)
Heat oven to 300° F. Using knife, remove membrane from bone side of ribs. Pat ribs dry with paper towel; season both sides liberally with garlic salt and pepper. Place ribs in large roasting pan, overlapping as needed. Add water to pan. Cover tightly with aluminum foil.
Bake about 3 hours, or until meat is tender but not quite falling off bones.
In small saucepan over medium-high heat, heat oil. Add onion; cook, stirring occasionally, 2-3 minutes, or until soft. Stir in garlic and ginger; cook 1 minute. Stir in sweet chili sauce, apple juice and rice wine. Reduce heat to low; cook 8 minutes, or until sauce is reduced to about 1 cup.
Heat grill to medium heat.
Brush glaze over tops of ribs. Grill 4-5 minutes, or until sauce caramelizes. Serve with remaining glaze.
Photos courtesy of Getty Images (Honey-Lime Chicken Skewers, Java London Broil)
Source: Culinary.net