(Family Features) With summer in full swing, outdoor chefs are fine-tuning their grilling game and looking for creative twists on backyard food favorites. But most cooks often overlook a classic pantry staple that's a great secret ingredient and unlikely ally when entertaining outdoors: 100% pure honey.
It's an all-natural sweetener that keeps things simple with only one, pure ingredient: honey. And it's not only limited to desserts and drinks. Savory dishes that call for time on the grill can benefit just as much from incorporating 100% pure honey. It's perfect for homemade, natural-ingredient marinades and in addition to its one-of-a-kind flavor, it aids in caramelization, a key process in grilling.
Also working in 100% pure honey's favor is its sheer versatility. You can impress guests by using it in all kinds of cuisine. For a sweet summer lineup from appetizers to dessert, try these distinctive recipes.
For even more recipes to make your summer sweeter, visit www.honey.com.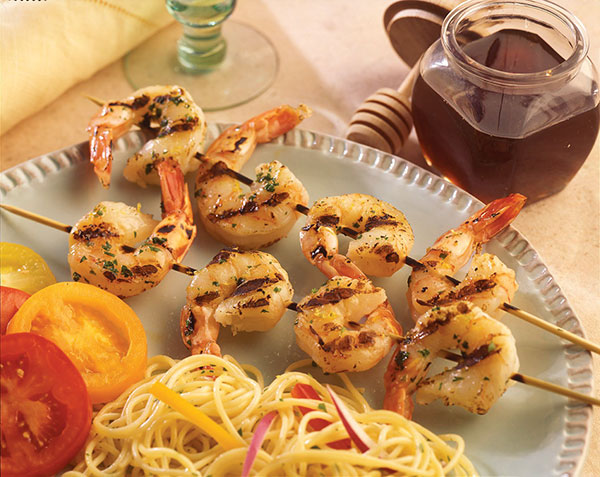 Grilled Honey Glazed Shrimp
Makes 6 servings
1 cup orange juice
3/4 cup 100% pure honey
1/3 cup lime juice
1/3 cup Dijon mustard
2 tablespoons chili powder
2 tablespoons paprika
2 teaspoons black and red pepper blend
2 teaspoons salt
2 teaspoons oregano
1 teaspoon California-style coarse onion powder
30 jumbo shrimp
12 bamboo skewers, soaked in water for at least 30 minutes
Place orange juice, honey, lime juice, mustard and dry seasonings in a blender and blend on high for 1 minute until smooth. Pour into a saucepan and simmer over medium heat for 12 minutes or until thickened and reduced by half. Divide the glaze into 2 plastic containers, seal tightly and refrigerate until ready to use. Thread shrimp onto skewers. Cook shrimp over hot coals for about 3 minutes on each side or until completely pink, basting with one container of the glaze during grilling. Remove from grill and baste with remaining glaze.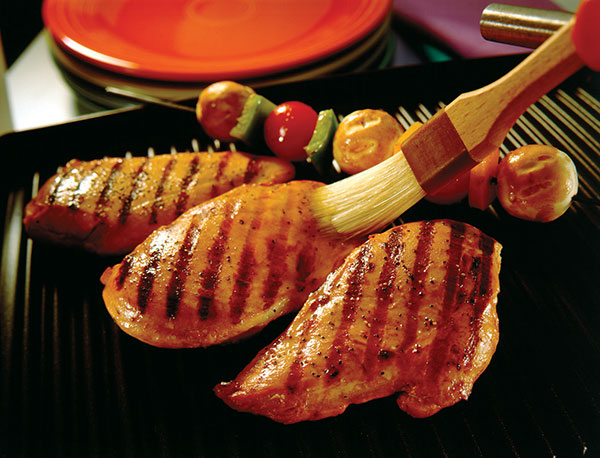 Honey Marinated Chicken
Makes 4 servings
1 cup vegetable oil
2 tablespoons 100% pure honey
2 tablespoons Dijon-style mustard
2 cloves garlic, finely chopped
2 teaspoons salt
1/3 cup red wine vinegar
2 tablespoons soy sauce
1 tablespoon Worcestershire sauce
1 teaspoon freshly ground black pepper
4 boneless, skinless chicken breast halves
1/3 cup 100% pure honey
Blend all marinade ingredients (exclude the 1/3 cup honey); pour over chicken breasts. Marinate in refrigerator overnight in plastic bag. Remove chicken from marinade; discard marinade. Grill six to 10 minutes, turning once and basting occasionally with 1/3 cup honey during last five minutes of grilling.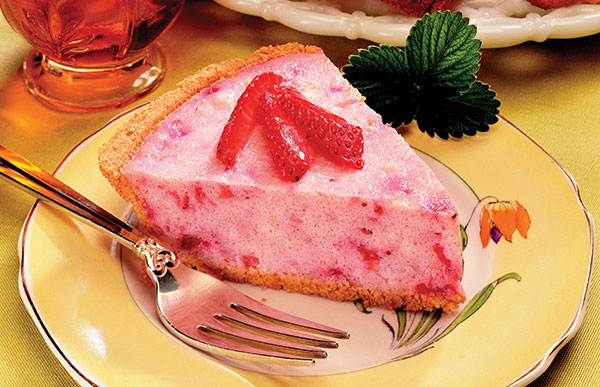 Strawberry Chiffon Pie
Makes 8 servings
2 cups (12 ounces) coarsely chopped strawberries, fresh or frozen
3/4 cup 100% pure honey, divided
1 envelope unflavored gelatin
1/4 cup cold water
1 cup light sour cream
Prepared 9-inch crumb crust
In small bowl, mash strawberries and 1/4 cup honey; set aside.
In small saucepan, sprinkle gelatin over cold water; let stand five minutes. Stir in remaining 1/2 cup honey. Warm over low heat until gelatin dissolves. Transfer to large bowl; stir in sour cream. Cover and refrigerate 20 to 30 minutes or until mixture mounds on a spoon when tested.
Using electric mixer, beat mixture at medium speed until light. Fold in strawberries; mix until well combined. Pour into prepared crust. Cover and refrigerate at least two hours.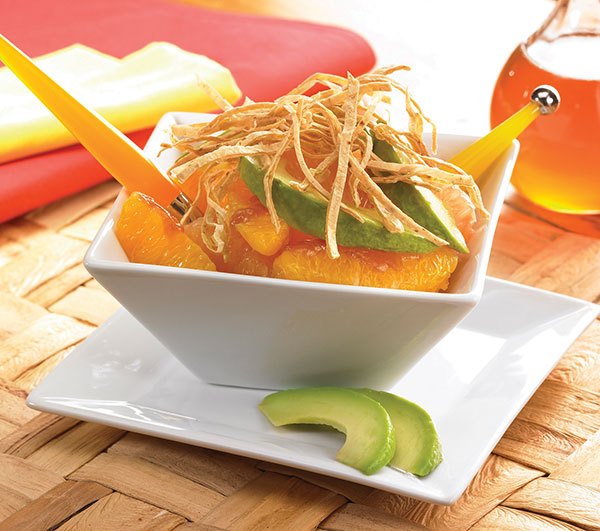 Citrus Salad with Avocado
Makes 6 servings
3 6-inch corn tortillas
4 oranges
4 grapefruits
1/3 cup 100% pure honey
1/4 cup raspberry vinegar
2 tablespoons oil
1/4 teaspoon salt
1 avocado, sliced
Preheat oven to 255°F. Slice tortillas into very thin strips. Dry strips by placing on a cookie sheet and baking for approximately 15 minutes. Set aside
Peel oranges and grapefruits, then section, seed and place in large bowl; set aside. In small bowl, whisk together honey, raspberry vinegar, oil and salt.
Pour over citrus sections and toss gently.
Top with avocado slices and tortilla strips.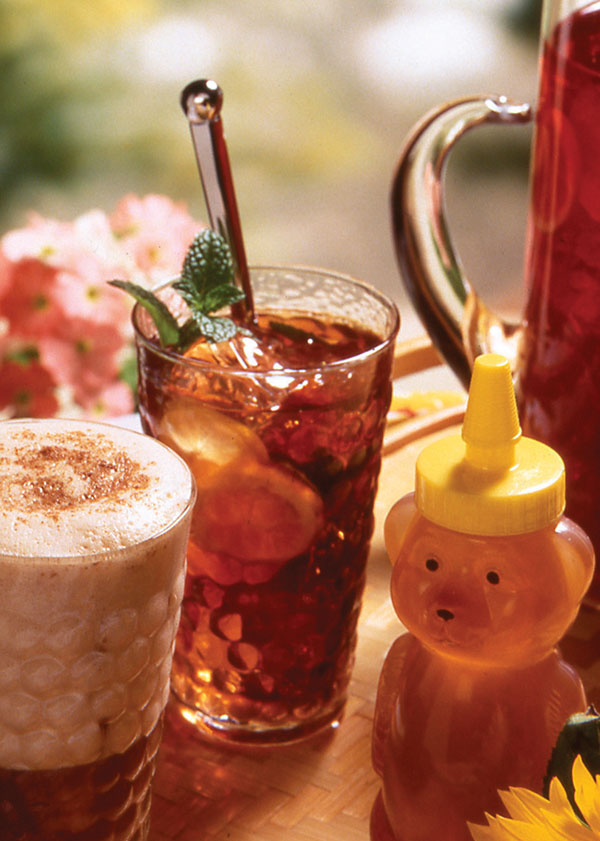 Honey Raspberry Iced Tea
Makes 4 servings
2 cups freshly brewed tea
2 cups cranberry-raspberry juice
1/4 cup 100% pure honey
In large, heat-proof pitcher, whisk together all ingredients until thoroughly combined and honey is dissolved. Chill until ready to serve. To serve, pour over ice.
Source: National Honey Board