(Family Features) As bright and joyful as the holidays can be, the hustle and bustle of the season can also leave people feeling overwhelmed. Remembering to slow down and find ways to maintain self-care between festivities can make the holidays more enjoyable.
Supporting a healthy lifestyle can be as easy as taking small actions when life gets hectic. Chakra Earthsong, founder of KeVita – makers of prebiotic and probiotic drinks – recommends these tips for integrating self-care during the season. Visit kevita.com for more information.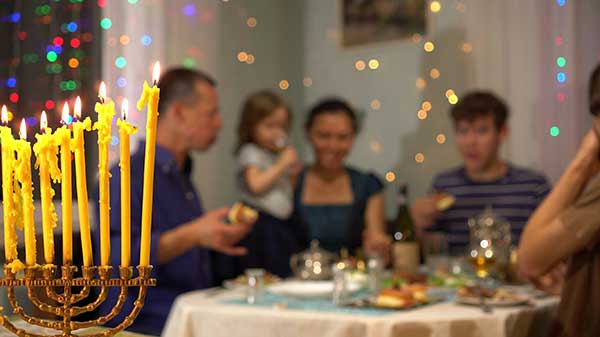 Photo courtesy of Adobe Stock
1. Get the Family Involved – In the midst of the busyness, activities that include the entire family – like scavenger hunts, crafts, making placemats and table decor for holiday meals and cooking – can create special moments that get the feel-good emotions flowing. It's also a good idea to get fresh air, whether it's a walk, bike ride or hike to look at decorations.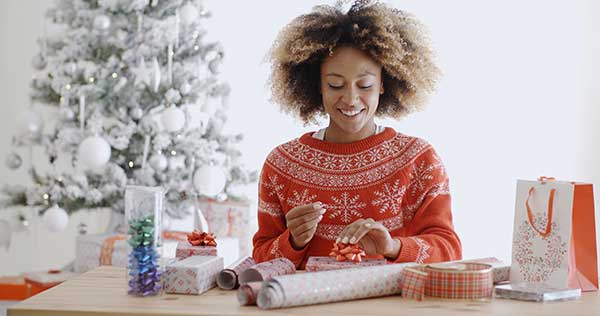 Photo courtesy of Adobe Stock
2. Take Time for Yourself – Togetherness is one of the best aspects of the winter holidays but making time for favorite personal activities can help keep stress levels low. Whether it's keeping up with hobbies, meditating, exercising or "me time" moments such as wrapping holiday gifts with music playing, these breaks can positively boost your mood and overall productivity.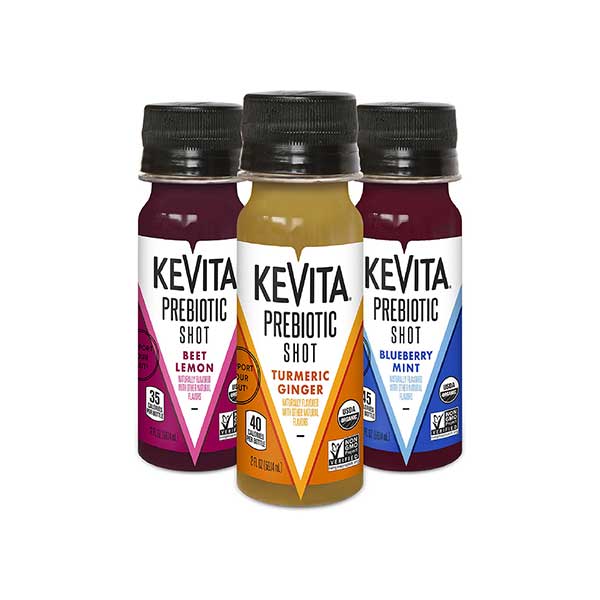 3. Practice Healthy Habits – Enjoying delicious holiday foods and treats are highlights of the season. One way to balance those indulgences with wellness goals is adding probiotics to daily routines. Probiotics are the live micro-organisms referred to as "good" bacteria that, when consumed in the correct amounts, may provide health benefits, such as improving digestion. Another option to keep your goals on track is adding prebiotic fiber – the fiber that contributes to the good bacteria in the gut. Try an option like KeVita's Prebiotic Shots, a convenient way to support your digestive health and wellness routines on the go.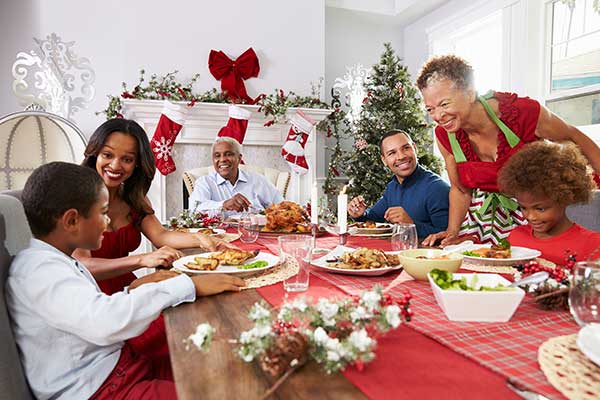 Photo courtesy of Adobe Stock
4. Enjoy Holiday Treats in Moderation – Parties often involve enjoying holiday baked goods, snacking and chatting but can sometimes lead to overindulgence. Practicing mindful or intuitive eating and making smart swaps, such as mocktails over cocktails, are two ways to find balance and enjoy events.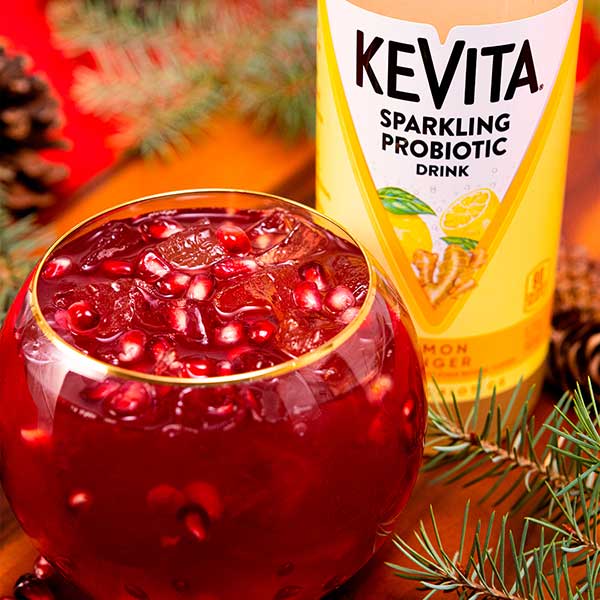 5. Experiment with New Recipes – Most hosts have their own holiday go-to's and traditions, and adding fun beverages is one of the easiest ways to try something new while also squeezing in functional benefits. One idea is to mix up light and bubbly drinks that offer a festive feel. Earthsong recommends this Lemon Ginger Merry Mocktail, made with KeVita's Sparkling Probiotic Drinks, which contain billions of live probiotics.
Lemon Ginger Merry Mocktail
Prep time: 3 minutes
Yield: 16 ounces
2 tablespoons pomegranate seeds, plus additional for garnish, divided
1 1/2 teaspoons molasses
5 small mint leaves
1 cup KeVita Lemon Ginger Sparkling Probiotic Drink
1/4 cup pomegranate juice
3/4 cup ice
1 mint sprig, for garnish
In glass, muddle 2 tablespoons pomegranate seeds, molasses and mint leaves.
Add probiotic drink, pomegranate juice and ice.
Stir gently.
Garnish with additional pomegranate seeds and mint sprig.
Source: KeVita
(Family Features) While holiday traditions and celebrations will likely look different this year, the season is still special. Set the scene for a celebratory occasion by mixing festive cocktails or creating the perfect spread to complement your wines, beers, cheeses and even chocolates.
You can help make your spread delicious and affordable by relying on high-quality ingredients like those at ALDI. If you need inspiration, sommelier and lifestyle expert Sarah Tracey can help guide your palate with these festive ALDI-exclusive pairings and seasonal cocktail ideas:
Light and Refreshing – With aromas of Meyer lemon and flavors of fresh green apple and white peach, the crisp Landshut Riesling has a touch of delicate sweetness while still being juicy and refreshing. For a savory-and-sweet combination, try pairing it with the Emporium Selection Plain Goat Cheese Log and Winternacht Milk Chocolate Domino Cubes.
Rich and Decadent – Indulge your senses with the aromas of butterscotch, warm baking spices and the velvety dark fruit notes of the Quarter Cut Bourbon Barrel Red Blend. This decadent red blend offers a smooth finish, similar to mulled wine without the extra work. The rich flavor pairs well with a smoked cheese like Emporium Selection Smoked Gouda as well as the Moser Roth Dark Chocolate Collection Caramel Sea Salt.
Savory with Brew – If a craft beer is more your style, consider a rich and creamy dark ale like a stout. Its robust flavors of roasted coffee beans and bittersweet cocoa combine for a sweet yet savory, earthy finish. Serve it with rich flavors like Emporium Selection Premium English Truffle Cheddar and add a touch of chocolatey sweetness with Specially Selected Cocoa Dusted Truffles.
Signature Libations – Up the ante on your holiday celebration with a special yet simple cocktail you can mix at home with confidence. The secret to making the Mistletoe Mule is the 3-2-1 method: just pour wine for three counts, ginger beer for two counts and pomegranate juice for one count.
Find more holiday recipes at aldi.us/holiday-guide.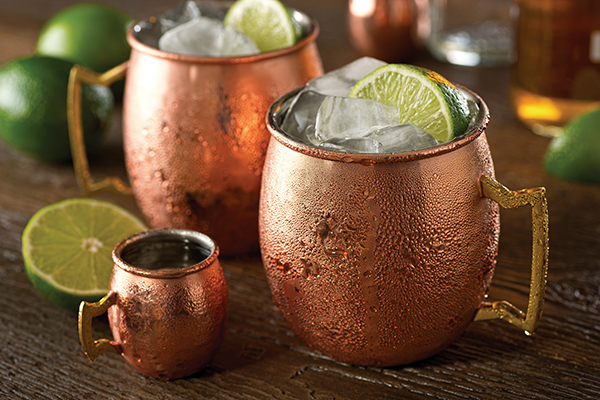 Mistletoe Mule
Servings: 2
Sugar
4 1/2 ounces Tourner Brut Sparkling
3 ounces Summit Ginger Beer
1.5 ounces Specially Selected Premium 100% Pomegranate Juice
lime juice
fresh cranberries, for garnish (optional)
Rim two glasses with sugar.
In separate mixer or glass, combine wine, ginger beer and pomegranate juice using 3-2-1 method.
To serve, pour over ice in prepared glasses then top with fresh lime juice. Garnish each glass with cranberries, if desired.
Photos courtesy of Getty Images
Source: ALDI