(Family Features) One of the best parts of traveling is trying the local cuisine, and that's particularly true on an international scale. No matter where you go around the globe, however, there is one ingredient you'll likely find is an integral part of many cultures and cuisines: rice.
Grown on almost every continent, this staple ingredient is a large part of meals around the world, which means there are nearly endless varieties and recipes to try. However, you don't need to go on vacation to try authentic-tasting international food; easy-to-make versions of popular dishes from around the globe can be made right at home in mere minutes.
Mediterranean
Known for vibrant vegetables, savory sauces and incredible tastes, the Mediterranean is also home to a few classic rice dishes such as rich and creamy risotto from Italy. Other vibrant options include Spanish specialties like arroz con pollo (chicken and rice) and paella, which is made with an assortment of ingredients like seafood, spices and savory broth.
Asia
If you've ever been to an Asian restaurant, you'll notice a large portion of the menu likely includes recipes made with rice. While it might be difficult to pinpoint where certain recipes originate, fried rice is a Chinese specialty. Over time, this delicious dish has made its way to many different countries and been reinvented with local ingredients. For example, this Kale and Kimchi "Fried" Rice is based on Korean cuisine and can be made in less than 5 minutes using Minute Jasmine Rice & Red Quinoa Cups, which combine the buttery taste and aromatic scent of authentic Jasmine rice with crunchy, 100% whole-grain red quinoa in a convenient, pre-portioned cup.
Middle East
Much like other cuisines around the world, Middle Eastern cooking uses rice almost every day. A Turkish and Arab mixed dish, shawarma is now a global street food. Traditional Persian rice uses a variety of spices like turmeric, ginger and cardamom with dried fruits and nuts.
Latin America
Latin American recipes vary from country to country and region to region, but rice is essential on the side or as part of the main dish across the board. A quick and easy morning meal, this Mexican Breakfast Scramble is ready in 4 minutes. Aiding the short prep time, Minute Jalapeno Rice Cups are ready in just 1 minute and can help spice up dishes with a tasty blend of onion, green peppers and jalapenos.
North America
With bold flavors, few things say southern comfort quite like Louisiana cooking. Bring the taste of New Orleans to your kitchen with rice-based dishes like gumbo or jambalaya, or by pairing rice with another popular Cajun pastime – a classic shrimp boil.
Find more quick and easy international recipe ideas at MinuteRice.com.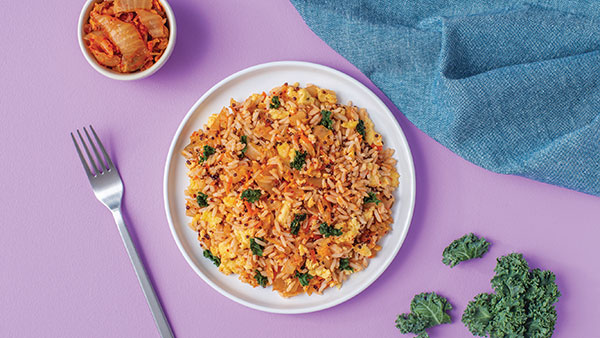 Prep time: 2 minutes
Cook time: 3 minutes
Servings: 1
1 Minute Jasmine Rice and Red Quinoa Cup
1 cup kale, chopped
1/4 cup kimchi, chopped
1 teaspoon soy sauce
1 egg, lightly beaten
Heat rice according to package directions.
In medium microwave-safe bowl, combine kale, kimchi and soy sauce. Cover and microwave 1 minute.
Add rice and egg; mix well to combine. Cover and microwave 30 seconds. Stir and serve.
Serving Suggestions: Drizzle with sesame oil. Add cooked shrimp.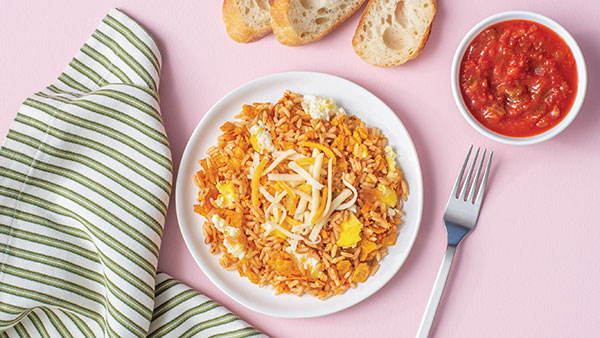 Prep time: 2 minutes
Cook time: 2 minutes
Servings: 1
1 Minute Jalapeno Rice Cup
1 egg, lightly beaten
2 tablespoons salsa
2 tablespoons queso fresco
Heat rice according to package directions.
In small microwave-safe dish, combine egg, salsa and rice.
Microwave 1 minute. Stir in cheese; microwave 30 seconds.
Serving Suggestion: For meal to go, wrap scramble in warm tortilla.
Source: Minute Rice
(Family Features) Make it easy to stick to your resolutions by starting every morning with a breakfast with more protein. Did you know the average breakfast bowl or plate contains on average only 13 grams of protein, yet some nutrition experts recommend getting 20-30 grams at each meal?
Spreading out your protein throughout the day (rather than in one large amount) can help optimize how your body uses it. That means getting enough protein at breakfast! A breakfast with enough protein can help you feel fuller longer so you're more likely to stick to your healthy eating routine. One easy way to get eight grams of high-quality protein is to add milk to your breakfast routine – whether in a cup, bowl and in your favorite recipe, an 8-ounce glass of milk contains 8 grams of high-quality protein!
Here are eight delicious breakfast ideas with protein to kick-start your new year.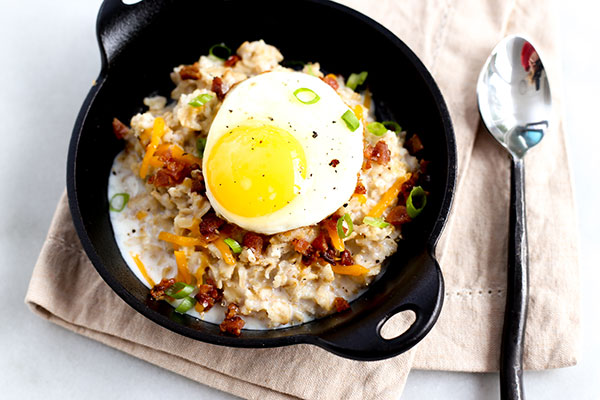 Make your oatmeal with milk instead of water to add milk's high-quality protein to your morning meal. This twist also adds the classic combo of bacon and eggs to shake up your morning routine – serving up a total of 25 grams of protein.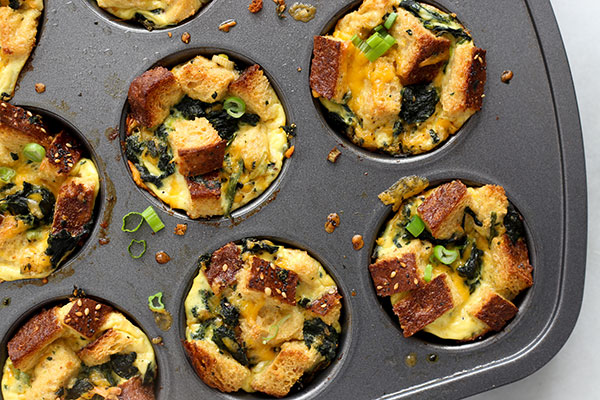 Need a quick breakfast for busy mornings? These grab-and-go mini casseroles have a few simple ingredients, like lowfat milk, spinach and cheddar cheese – with a ton of palate payoff. Pair two mini casseroles with a cup of milk for 24 grams of protein.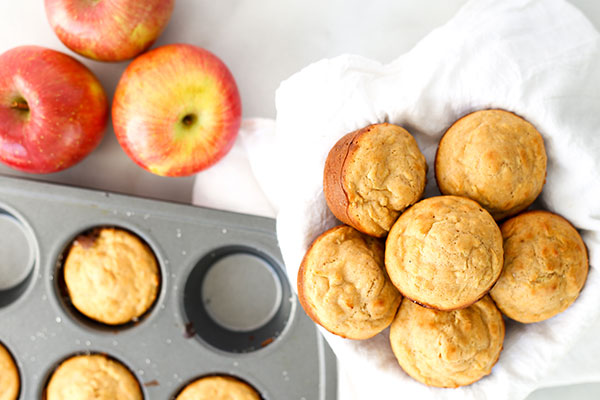 Apple-Cinnamon Whole-Grain Pancake Muffins
Try this yummy twist on your morning go-to pancakes filled with delicious apple slices and cinnamon and made with 100% whole-grain pancake batter. Pair with an 8-ounce glass of milk to add an extra 8 grams of protein to the meal, for a total of 13 grams.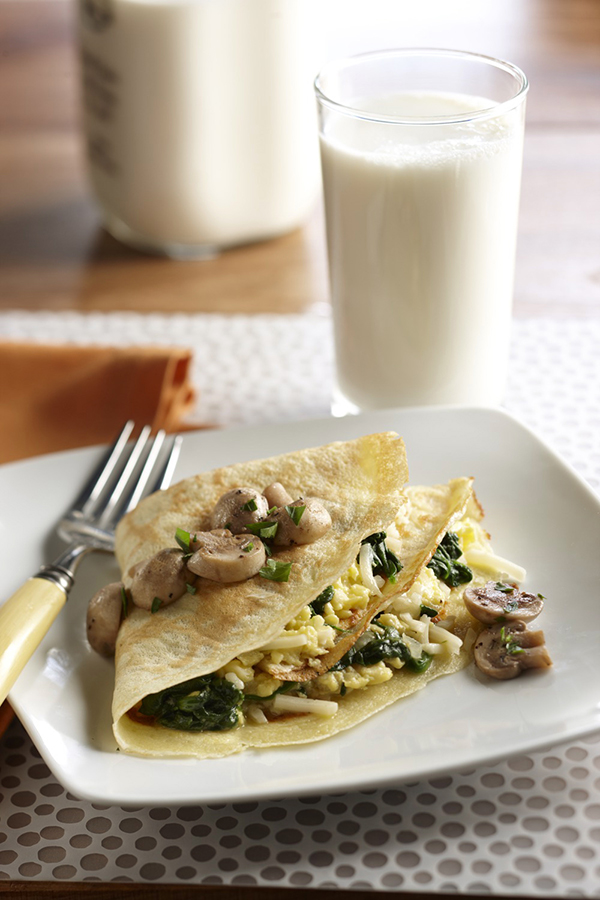 These savory crepes made with milk and filled with veggies and Swiss cheese for a delicious way to kick-start your day with 23 grams of protein.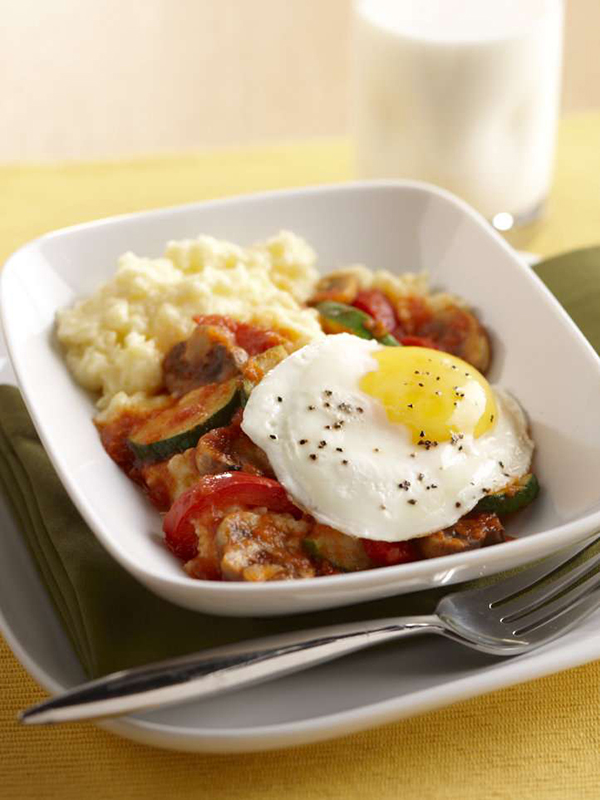 Breakfast takes a flavorful twist in this recipe that uses traditional Italian flavors of polenta and marinara to create a delicious dish. Pair with a glass of milk for 25 grams of protein.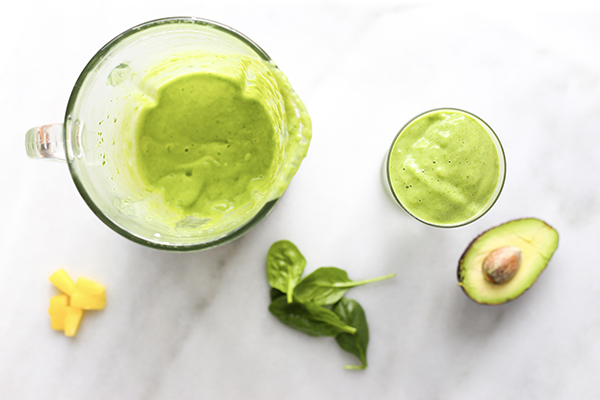 Lowfat milk and avocados make this smoothie extra creamy for 7 grams of protein per serving, and it's packed with spinach, pineapple and bananas so it's a choice you can feel good about.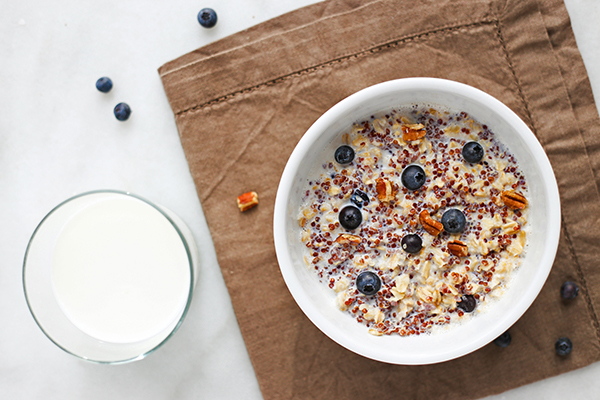 Spice up your morning meal by adding quinoa and blueberries. Pair this dish with a glass of milk for 21 grams of protein power to start your day!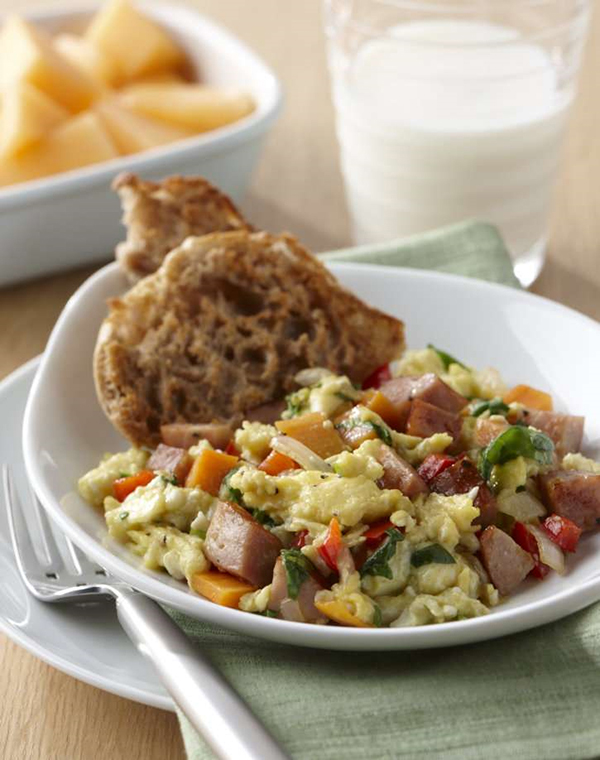 Sweet potatoes, lowfat milk and chicken sausage combine in this tasty egg scramble to give you a protein boost to start your morning right. Add a cup of milk for 22 grams of protein.
For more recipes, visit MilkLife.com or check out Pinterest.
Source: Milk Life