While apple pie is a traditional seasonal dish, you can add unique flavor with this skillet version. Simply toss Honeycrisp apples with brown sugar, cinnamon and lemon juice then spoon between two pie crusts simmering in a thin layer of brown sugar and cinnamon then drizzle with caramel sauce for a deliciously gooey evening treat.
Find more dessert recipes at Culinary.net.
Watch video to see how to make this recipe!
Skillet Apple Pie with Caramel Sauce
4 large Honeycrisp apples, peeled, cored and sliced
1/4 cup sugar
1 1/2 tablespoons cinnamon, divided
1 tablespoon lemon juice
6 tablespoons butter
1/4 cup, plus 2 teaspoons, brown sugar
2 refrigerated pie crusts
2 teaspoons whipping cream
caramel sauce
Heat oven to 350° F.
In large bowl, combine apples, sugar, 1 tablespoon cinnamon and lemon juice until apples are covered. Set aside.
In oven-safe, 10-inch nonstick skillet, melt butter. Add 1/4 cup brown sugar and remaining cinnamon; mix until combined. Boil 5-8 minutes.
In same skillet, place one pie crust over brown sugar mixture. Pour apples over pie crust. Cover apples with second pie crust. Cut slits in top to release steam. Brush whipping cream over crust. Sprinkle with remaining brown sugar.
Bake 35-45 minutes until crust is golden brown.
Drizzle with caramel sauce.
(Family Features) School is back in session, and so are hectic weeknights with little time to cook dinner. Instead of reaching for ready-made meals or takeout, serve up tasty one-pot dinners made with wholesome ingredients like spaghetti squash and quinoa. These seven kid-friendly recipes bring everything together in a single baking dish or skillet, so there's less prep and clean up, and more time for reconnecting around the dinner table.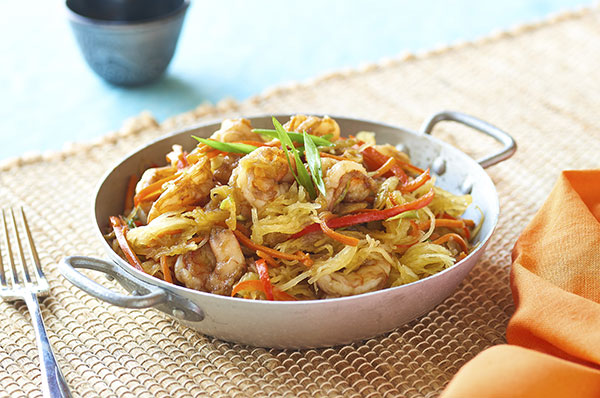 Load up on veggies with this weeknight version of an Asian takeout favorite. Carrots, bell pepper and shrimp are flavored with soy sauce, ginger and garlic. Try a microwave shortcut to cook the spaghetti squash and have it on the table in no time.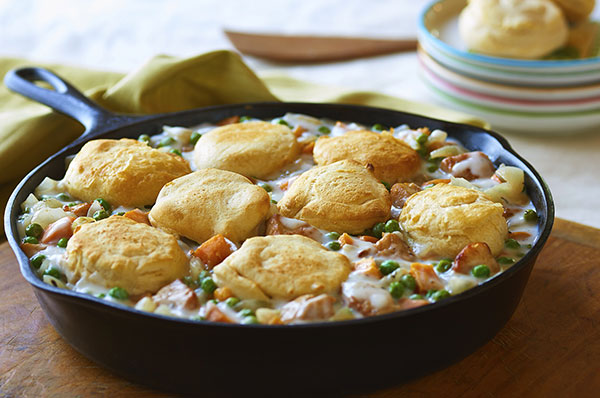 Rotisserie or leftover chicken, refrigerated biscuits and an oven-proof skillet make this comfort food favorite a weeknight reality. Add sweet potatoes, peas and flavor with thyme, cinnamon and garlic powder.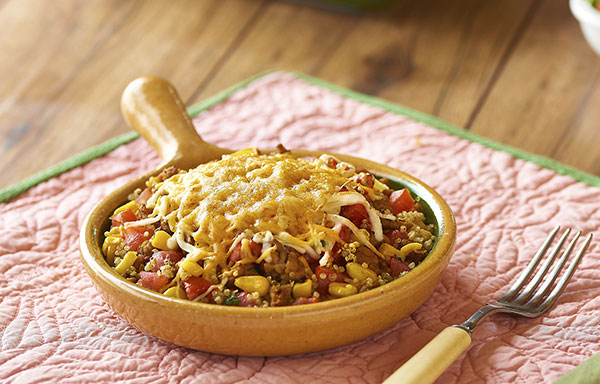 McCormick Organics Taco Seasoning Mix adds kid-friendly flavor to this skillet dinner made with quinoa, ground turkey, fresh tomatoes and corn.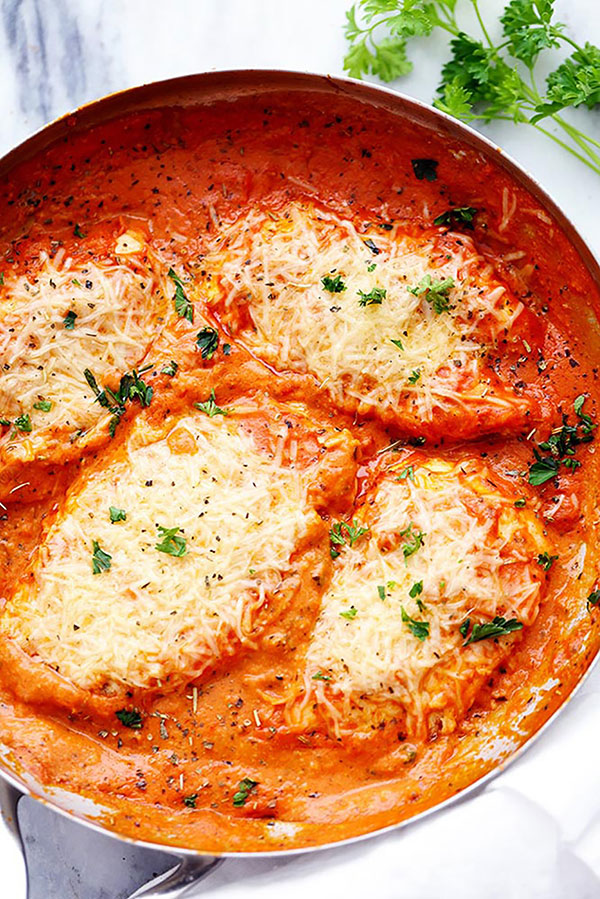 Tender chicken simmered in a creamy red sauce, fresh parmesan and freshly ground Italian herbs make for a perfect weeknight dish. Whether you serve with pasta, atop Italian bread or let the chicken be the star, this dish is a guaranteed crowd-pleaser.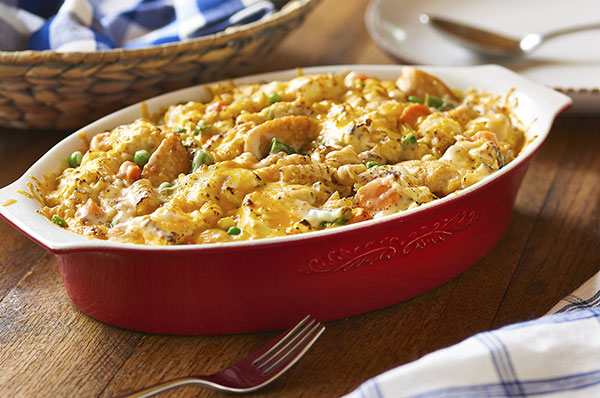 Everyone's favorite soup gets a casserole treatment. Simply combine pasta, chicken, vegetables and gooey cheese with the flavors of pepper, garlic and Italian seasoning for a comforting weeknight meal, perfect for leftovers.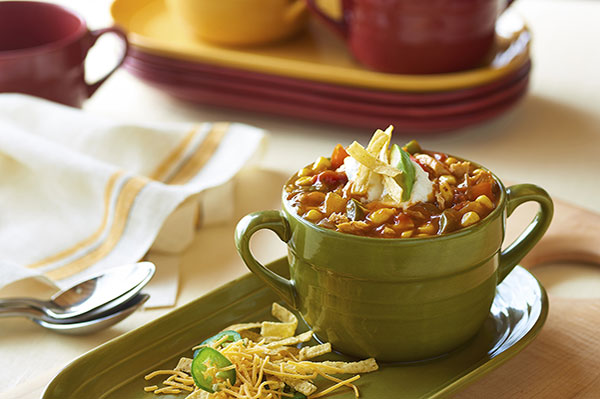 Warm up with a one-pot wonder that gets a Tex-Mex twist from McCormick Organics Fajita Seasoning Mix. Let the family customize with toppings like avocado, cheese, sour cream and tortilla strips.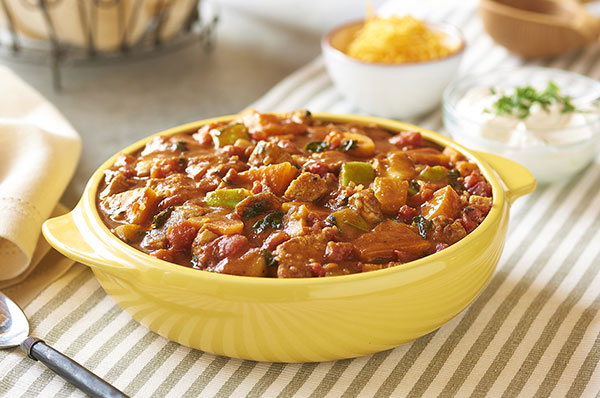 Say goodbye to beans and whip up a new fall chili the whole family will love. Kitchen Basics Organic Chicken Stock gives the quick dish a rich, cooked-all-day flavor.
Find more tips and recipe inspiration for back-to-school season at McCormick.com and be sure to check out Pinterest and Facebook.
Source: McCormick Spice