(Family Features) Fresh, flavorful ingredients take springtime meals to another level, and it's hard to top seafood as a seasonal favorite. Skip the wait at restaurants and instead create your own savory seafood dishes by taking advantage of easy-to-make recipes.
While takeout may be an easy option, the satisfaction of enjoying a delicious, home-cooked meal like Shrimp Pad Thai with Jasmine Rice can make you feel like you're enjoying a restaurant-quality dinner. Next time you're craving Asian cuisine, swap out traditional rice noodles for this version with Jasmine rice as an aromatic, quick-cooking solution for your own spin on a classic.
Take the guesswork out of cooking rice with an option like Success Boil-In-Bag Rice, which offers a heat safe, BPA-free and FDA-approved solution for fluffy, flavorful rice that cooks up perfectly. The high-quality grains are quick, easy, mess-free and ready in 10 minutes, so you can enjoy hassle-free dishes such as Successful Crab and Rice Cakes.
These crispy crab cakes come together easily and are served with a zesty, homemade aioli that tastes just like you're on the coast. If you're new to making crab cakes, it's simpler than it may seem – just cook rice beforehand so it can cool then mix in beaten eggs, seafood and seasonings. Refrigerating and resting the mixture helps it hold together before frying to a mouthwatering golden brown for a delicious appetizer, snack or side dish.
Visit SuccessRice.com to find more springtime meal ideas.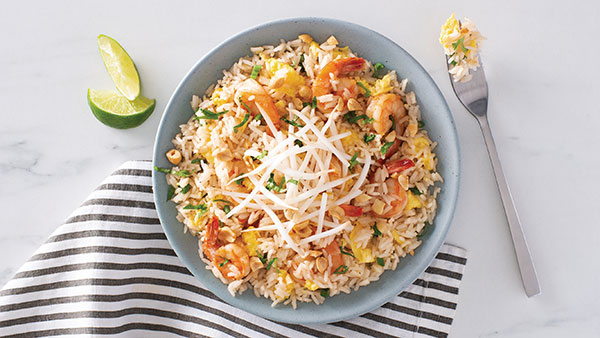 Prep time: 15 minutes
Cook time: 10 minutes
Servings: 4
1 bag Success Jasmine Rice
3 tablespoons light brown sugar
2 tablespoons fish sauce
2 tablespoons lime juice
2 tablespoons soy sauce
1 tablespoon chili garlic sauce
2 tablespoons canola oil, divided
1 egg, lightly beaten
1 pound medium shrimp, peeled and deveined
1 tablespoon minced garlic
3 green onions, thinly sliced
1 cup bean sprouts
1/4 cup fresh cilantro leaves, chopped
2 tablespoons dry roasted peanuts, chopped
4 lime wedges
Prepare rice according to package directions. Set aside.
In small bowl, combine brown sugar, fish sauce, lime juice, soy sauce and chili garlic sauce. Set aside.
In large wok or skillet over high heat, heat 1/2 tablespoon oil. Quickly scramble egg. Remove from pan and reserve.
Add remaining oil to wok over high heat. Add shrimp and garlic; stir-fry 5 minutes, or until shrimp are cooked. Add reserved sauce and rice; stir-fry 2 minutes. Add green onions and reserved egg; toss to combine.
Divide pad Thai between four bowls. Top each with bean sprouts, cilantro and peanuts. Serve with lime wedges.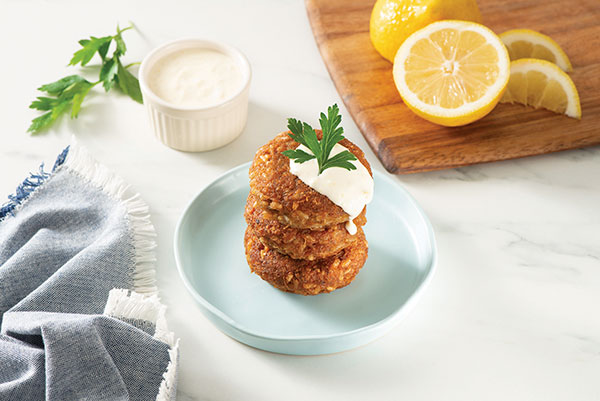 Prep time: 20 minutes
Cook time: 20 minutes
Servings: 4
Crab Cakes:
1 bag Success Brown Rice
2 eggs
1 pound lump crabmeat
2 tablespoons seafood seasoning
2 tablespoons olive oil
Aioli:
1/3 cup mayonnaise
1 teaspoon minced garlic
1 lemon, zest and juice only
lemon wedges (optional)
To make crab cakes: Prepare rice according to package directions. Allow to cool.
In medium bowl, beat eggs lightly. Stir in rice, crabmeat and seafood seasoning; mix well. Refrigerate 5 minutes. Shape mixture into eight patties.
In large, nonstick skillet over medium heat, heat oil. Working in batches, carefully place patties in skillet. Cook 5 minutes on each side, or until golden brown. Transfer to paper towel-lined plate.
To make aioli: Stir together mayonnaise, garlic, lemon zest and lemon juice.
Serve aioli with crab cakes and garnish with lemon wedges, if desired.
Source:
(Family Features) Regardless of your motivation, opting for meatless meals regularly provides plenty of benefits that extend from the health of you and your loved ones to your wallet and the environment.
Whether you're a vegetarian, vegan, considering making some lifestyle changes or just want to give an on-trend meal prep strategy a try, going meatless can help reduce your intake of red and processed meats, decrease greenhouse gas emissions that cause climate change and save money on substitute ingredients like grains, vegetables, fruits and legumes that are often cheaper than meat.
For example, starting with a versatile pantry staple like Success Brown Rice can make mealtimes quick and easy. Ready in just 10 minutes without measuring or the mess, the fluffy, nutty, non-GMO rice is free of MSG and preservatives, lending itself perfectly to satisfying and hearty meals like these Baked Vegetarian Taquitos. Or for a twist on a classic dish, Tri-Color Quinoa can be layered with traditional flavors in this Mushroom Spinach "Lasagna." Packed with protein and all nine essential amino acids, the quinoa is a good source of fiber.
To find more meatless meal inspiration, visit SuccessRice.com.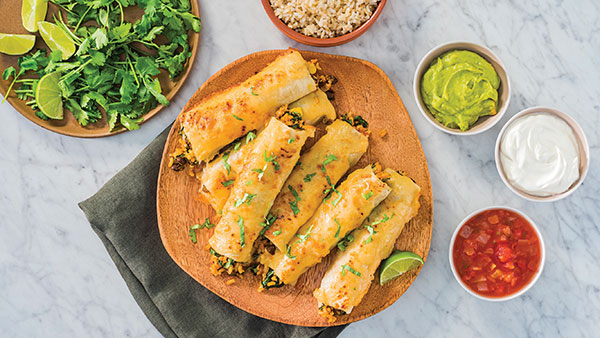 Prep time: 15 minutes
Cook time: 20 minutes
Servings: 4
1 bag Success Brown Rice
1 cup shredded collard greens, packed
1/4 cup frozen corn
1 cup canned black beans, drained and rinsed
2/3 cup canned pumpkin puree
1 1/2 tablespoons taco seasoning
8 flour tortillas (6 inches each)
1 cup Monterey Jack cheese, shredded
2 tablespoons olive oil
sour cream, for dipping
salsa, for dipping
guacamole, for dipping
fresh cilantro, for garnish
Prepare rice according to package directions; add collard greens and corn to water during last 5 minutes.
Preheat oven to 450 F. Drain rice and vegetables; transfer to saucepan. Stir in black beans, pumpkin puree and taco seasoning.
Spoon 1/3 cup rice mixture into center of one tortilla; sprinkle with 2 tablespoons Monterey Jack cheese. Roll up tightly. Place seam side down on parchment paper-lined baking sheet. Repeat with remaining tortillas, filling and cheese. Brush taquitos with olive oil; sprinkle with remaining cheese.
Bake 10-15 minutes, or until tortillas are crisp and cheese is melted.
Serve taquitos with sour cream, salsa and guacamole for dipping. Garnish with fresh cilantro.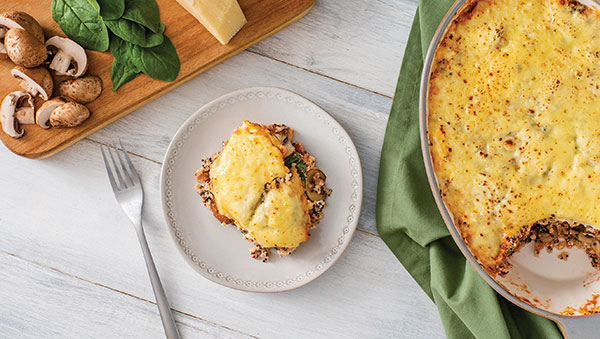 Prep time: 10 minutes
Cook time: 30 minutes
Servings: 6
2 bags Success Tri-Color Quinoa
1 tablespoon olive oil
2 garlic cloves, chopped
1/2 cup onion, chopped
1 cup mushrooms, sliced
4 cups baby spinach leaves
3 cups tomato sauce
2 cups ricotta cheese
1 egg, lightly beaten
1/2 cup grated Parmesan cheese, divided
1 tablespoon Italian seasoning
1 1/2 cups shredded mozzarella cheese, divided
Prepare quinoa according to package directions.
Preheat oven to 375 F.
In large skillet, heat oil over medium heat. Add garlic and onions; saute 1 minute. Add mushrooms and cook 5 minutes, stirring occasionally. Add spinach and stir until wilted, about 2 minutes. Stir in tomato sauce and keep warm.
In medium bowl, combine ricotta, egg, 1/4 cup Parmesan cheese and Italian seasoning.
Place 1 cup sauce in bottom of 2-quart baking dish. Spread half of quinoa evenly over sauce. Top with half of ricotta mixture. Top with 1 cup sauce. Sprinkle with 1 cup mozzarella. Repeat layers, finishing with remaining mozzarella and Parmesan cheese.
Bake uncovered 30 minutes. Serve warm.
Source: Success Rice