(Family Features) Kickstart the new year by making meaningful changes for yourself and your family. Finding nutritious recipes can help you stay on track when it comes to living a healthier lifestyle.
As you look to start 2020 off right, opt for fresh ingredients. No matter what your goal for the year is, start at a store like ALDI. From making Mondays meatless to cutting out refined carbs, you can find a healthy haul – for less – complete with high-quality products for these delicious, nutritious and affordable recipes from ALDI.
Find more recipe ideas at aldi.us.
Breakfast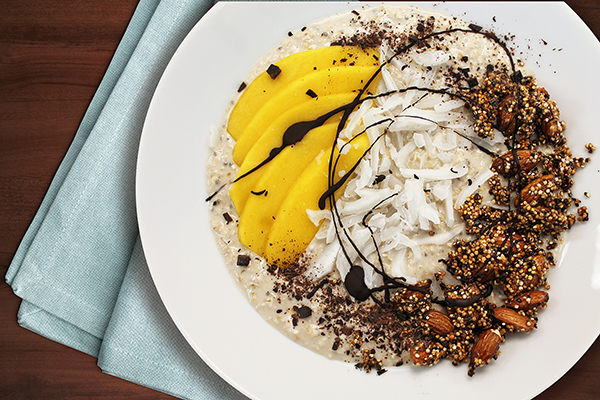 Morning Oasis Overnight Oats – If busy mornings prevent you from starting the day with a nutritious breakfast, try overnight oats. They are easy to prepare a day in advance, then top with fruit, coconut, shaved chocolate and quinoa when it's time for breakfast.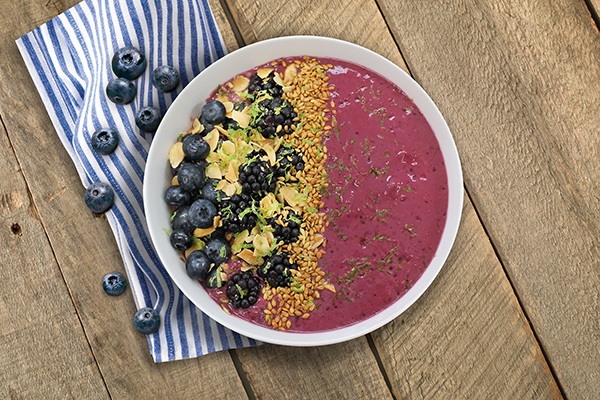 Blackberry Avocado Smoothie Bowl – Add more fruit to the "most important meal of the day" with this smoothie bowl bursting with flavor. Blended blackberries, blueberries and banana provide a nutritious start to your day, and it can be topped with additional fruits, almonds, chia seeds and more for added texture.
Salad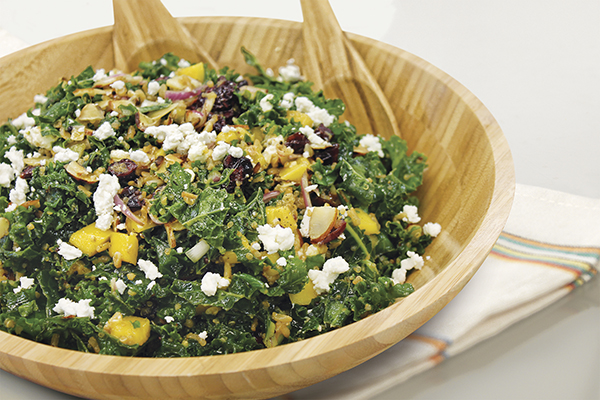 Citrus Popping Kale Salad – Whether it's for lunch or served as the first course for dinner, a salad is a way to combine a healthy serving of veggies with toppings you crave. The flavors of this tasty recipe create a perfect marriage of quinoa, baby kale, onion, mango and cranberries.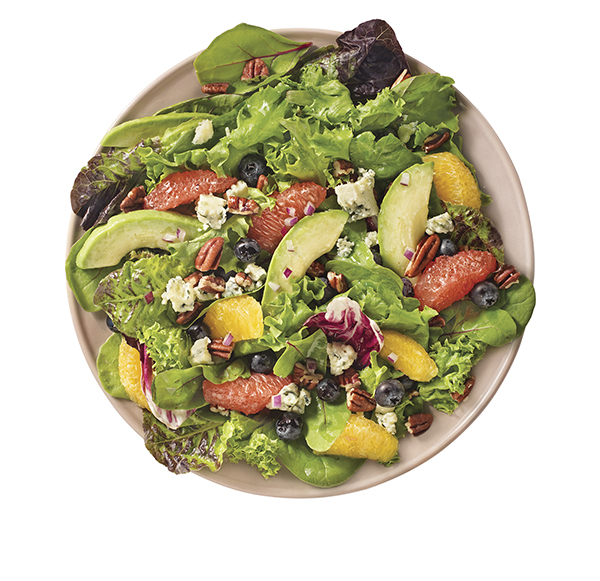 Fruit and Avocado Salad – This crisp and refreshing salad combines oranges, grapefruit, onion, avocado, blueberries and pecans for an option that's both nutritious and delicious.
Main Dish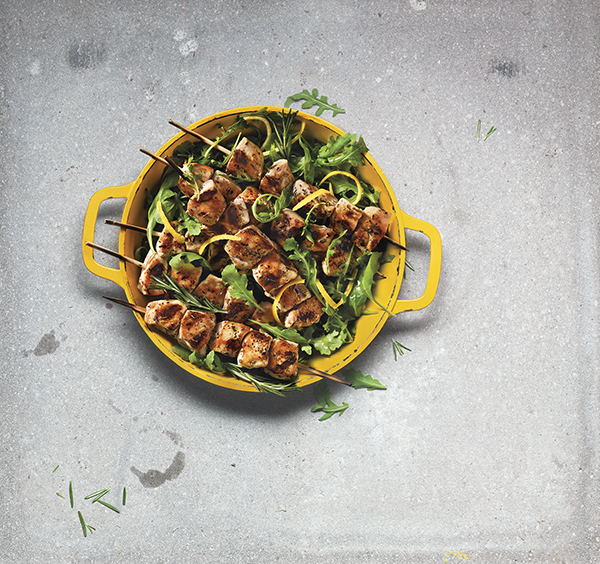 Grilled Herb Chicken Skewers – Put a spin on grilled fare and place seasoned chicken skewers on a bed of arugula. Save time and marinate the night before to infuse the chicken with the savory taste of herbs.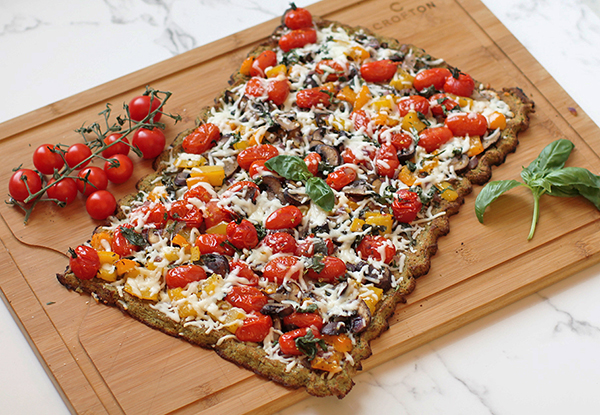 Cauliflower-Quinoa Pizza– When the family wants a classic, serve this better-for-you pizza, complete with a crust made from cauliflower and quinoa. Top with tomatoes, mushrooms, red onion, peppers and other veggies for a nutritious twist on the traditional slice.
Dessert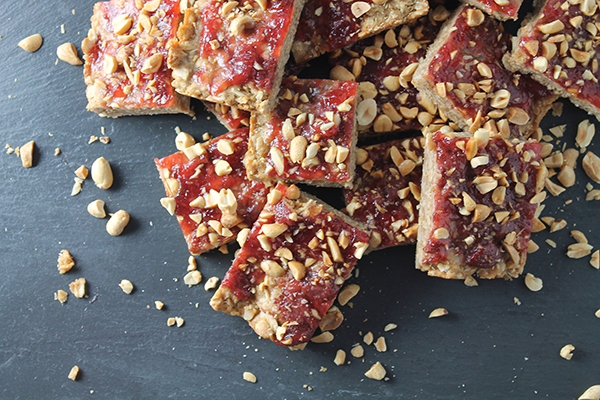 Peanut Butter and Jelly Oatmeal Bar – You don't have to completely remove dessert from your menu to live a healthier lifestyle. This baked dish features peanut butter as the base, so you can enjoy a protein-packed treat without the guilt.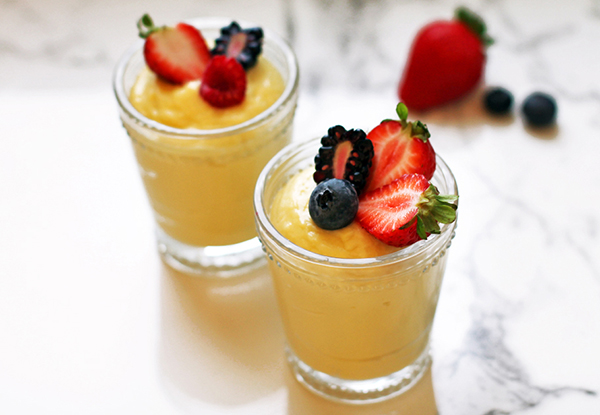 Dairy-Free Vanilla Pudding – It only takes five ingredients and 15 minutes in the kitchen to please your sweet tooth when cravings strike.
Source: ALDI
(Family Features) Hay rides and pumpkin carving aren't the only time-honored traditions of fall. This time of year also brings the opportunity to enjoy spooktacular and hair-raising seasonal treats.
Whether served alone in a glass or incorporated in tasty recipes, limited edition TruMoo Orange Scream can help you whip-up festive sips and snacks. Inspired by orange frozen pops with vanilla ice cream and made with no high fructose corn syrup, no artificial growth hormones and no artificial sweeteners, this creamy orange milk is so frightfully delicious and nutritious, it might make you scream with joy.
And this fall, the colorful milk is getting a makeover. In celebration of DreamWorks' Trolls, Poppy and Branch – the eternally optimistic troll and her overly cautious counterpart – will make an appearance on specially marked bottles of TruMoo Orange Scream and Chocolate milks.
Kick off this year's fearsome festivities with recipes inspired by the movie and its beloved characters: Truly Colorful Crepes and Poppy's Orange Scream Pudding Parfaits. It'll be no surprise when the whole family asks for more.
For more exciting recipes, visit TruMoo.com, and find TruMoo Milk on Facebook, Twitter and Pinterest.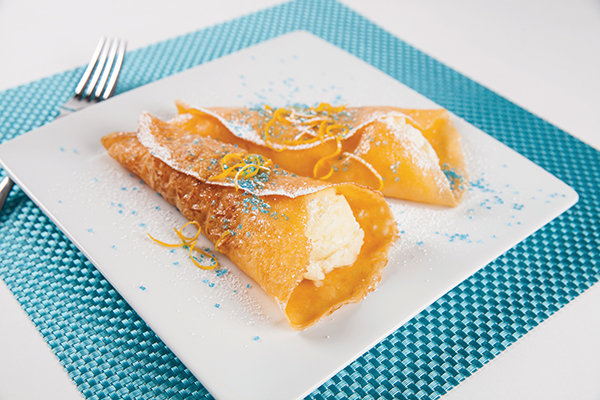 Truly Colorful Crepes
Serves: 6
Crepes
2 large eggs
1 1/4 cups TruMoo Orange Scream milk
1 cup all-purpose flour
1/3 cup confectioners' sugar
3 tablespoons melted butter
1 teaspoon orange extract
1/4 teaspoon salt
Filling
Frozen yogurt
confectioners' sugar
1 tablespoon grated orange peel
blue sprinkles (optional)
In large bowl, combine eggs, milk, flour, sugar, melted butter, orange extract and salt. Beat with wire whisk to combine well. Cover and place mixture in refrigerator for 1 hour, or up to 2 days.
Stir mixture with spoon. Heat lightly greased 9-inch skillet over medium heat. Pour 1/4 cup batter into center of pan; quickly swirl or spread mixture to fill skillet. Cook each crepe 30 seconds; flip; cook another 10 seconds until lightly browned. Place crepe on large cookie sheet. Repeat with remaining batter. Do not stack crepes on top of each other.
To serve, place 2 small scoops of frozen yogurt in center of crepe; fold sides over to close. Sprinkle crepes with confectioners' sugar, grated orange peel and sprinkles, if desired.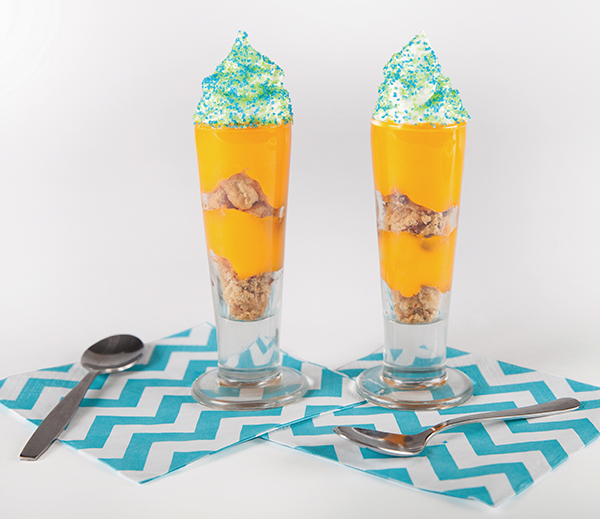 Poppy's Orange Scream Pudding Parfaits
Serves: 4
1 package (16.5 ounces) refrigerated chocolate chip cookie dough
1 package (3.4 ounces) instant vanilla pudding and pie filling
2 cup TruMoo Orange Scream milk
whipped topping
blue and green sprinkles
Prepare cookies as package directs. Set aside.
Prepare instant pudding as package directs, using milk.
In a glass or parfait dish, crumble 1 cookie; top with large spoonful of pudding. Repeat layering. Dollop with spoonful of whipped topping; top with sprinkles. Repeat to make three more parfaits.
Source: TruMoo