(Culinary.net) With spring in the air, it's the perfect time to invite guests over for a hopping party. It's also a great opportunity to tackle that dreadful spring cleaning and spruce up your living spaces with vibrant decor for visitors to enjoy alongside a delicious recipe.
With this sweet, colorful table arrangement, your whole family can get into the spring spirit. From festive utensils, a bright centerpiece and cute snacks, your spring setup can be fresh and fabulous.

It's simple to put together and easy on the budget. Pair it with appetizers or even a main dish for a full spring party spread that's sure to impress.
Find more springtime recipes at Culinary.net.
Watch video to see how to create this Spring Table Spread!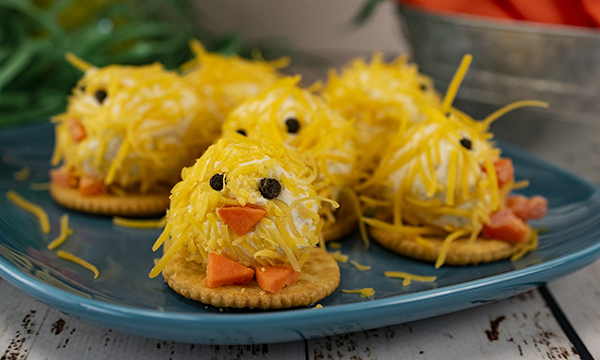 Chick Cheese Balls
Recipe adapted from Hallmark.com
Yield: 10 chicks
1 package cream cheese
1/4 tablespoon garlic powder
1 tablespoon Worcestershire sauce
1/2 lemon, juice only
salt, to taste
pepper, to taste
1 cup finely shredded cheddar cheese
crackers
carrots
whole black peppercorns
Using mixer, combine cream cheese, garlic powder, Worcestershire sauce and lemon juice. Add salt and pepper, to taste. Refrigerate mixture 1 hour.
Using fingers, form about 1 tablespoon of cream cheese mixture at a time into balls. Refrigerate 30 minutes on small baking sheet.
Before serving, roll each ball into shredded cheddar cheese to cover. Place each ball on round cracker.
Cut small triangles from carrots for beaks and feet. Press carrots onto cheese balls. Add peppercorns for eyes.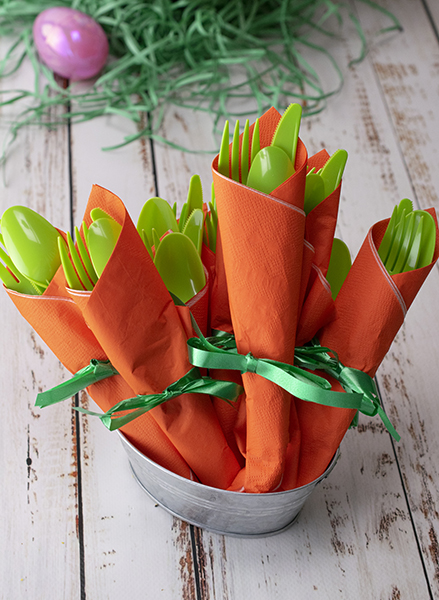 Carrot Utensils
Orange napkins
green plastic silverware
green ribbon
Lay napkins flat on table. Place one of each utensil in napkin facing top corner. Wrap napkin around utensils. Tie ribbon around middle of napkin. Place in bowl or basket on table.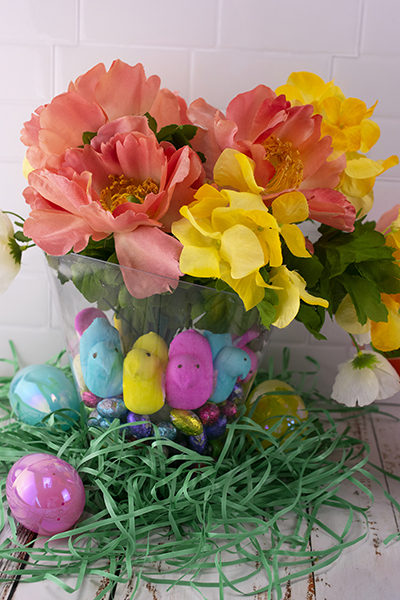 Spring Table Centerpiece
Recipe adapted from Craftmorning.com
Jelly beans
chocolate coated candy eggs
marshmallow chicks
fresh or fake flowers
plastic or dyed eggs (optional)
Place medium bowl inside large dish. Pour jelly beans and chocolate coated candy eggs around bowl.
Add marshmallow chicks around dish on top of candies. Arrange fresh or fake flowers in center. Set on table as centerpiece. Place eggs around dish, if desired.