(Family Features) The school year can be an exciting time for parents and children alike. However, between getting ready and rushing to get out the door, making a nutritious and delicious lunch can sometimes fall by the wayside.
Whether preparing meals the night before or using quick and easy ingredients to help cut back on prep time, make the most of your kids' lunches and add a little personalized touch to give them comfort as they transition back to school.
Try these tips, tricks and ideas to help you put a smile on your children's faces and give you some peace of mind during the busy back-to-school season.
Prepare the Night Before
School mornings can get hectic. Recipes like these Spinach Ham Rollups or Ham Sandwich and Veggie Bento Box are perfect, nutritious meals to prepare the evening before, allowing you to spend more time with your little ones before they leave for school.
Incorporate Easy-to-Use Ingredients
When you're crunched for time, hardly anything can beat an easy-to-make lunch. Keeping high-quality, flavorful and versatile ingredients on-hand like Farmer John Sliced Ham or Turkey can help you make something different each day and pack your way to a better lunchbox in a matter of minutes.
Add a Handwritten Note
With everyone in the family juggling activities and busy schedules during the school year, a heartfelt message can be a nice surprise. A short message wishing your children a good day, or a simple note of love and appreciation can give them a piece of home while they're away.
For more quick, easy recipes for back-to-school season and beyond, visit farmerjohn.com.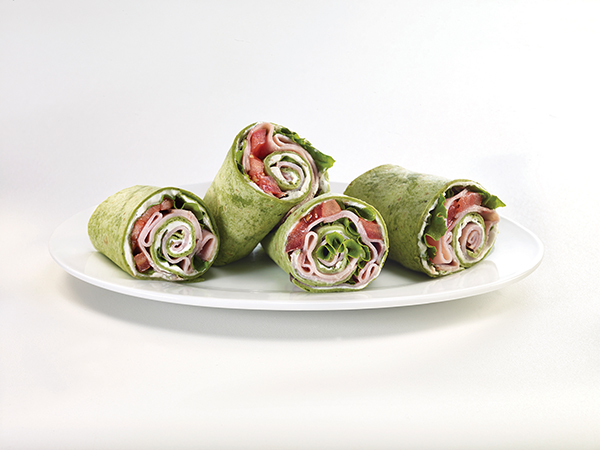 Spinach Ham Rollups
Prep time: 10 minutes
Servings: 12
1 container (8 ounces) chive and onion cream cheese spread
6 spinach tortillas
1 package Farmer John Black Forest Ham
12 leaves lettuce
12 thin tomato slices
Spread cream cheese on each tortilla.
Layer two lettuce leaves, two tomato slices and two ham slices on each tortilla.
Roll tortillas; wrap in plastic. Refrigerate until serving time.
When ready to serve, remove plastic wrap. Cut each rollup into four servings.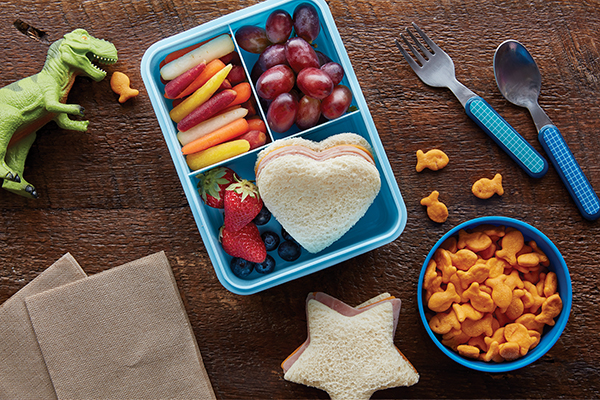 Ham Sandwich and Veggie Bento Box
Prep time: 5 minutes
Servings: 1
3 slices Farmer John Classic Cooked Ham
1 slice cheese
2 slices bread
1/4 cup carrots
1/2 cup grapes
1/4 cup blueberries
3 strawberries
Layer ham and cheese on bottom bread slice to assemble sandwich.
Use cookie cutter or knife to cut sandwich into desired shape. Place sandwich in larger section of bento box.
Add carrots, grapes, blueberries and strawberries to remaining spaces in bento box.
Source: Farmer John