(Family Features) A summer evening spent relaxing on a patio is already a coveted event for many families, but adding slow smoked barbecue to the mix can take your outdoor cookout up a notch.
These classically smoked ribs are ideal for an afternoon cookout with loved ones as the tomato paste creates a saucy base for brown sugar and spices, elevating the rich flavor of the tender, hand-selected, hand-trimmed Chairman's Reserve baby back pork ribs. Simply set up your smoker to do the work for you so you can have a finger-licking meal fit for summer. Plus, while your ribs slow smoke on the grill, it's a perfect opportunity to play yard games and catch up with friends and family.
Visit chairmansreservemeats.com for more summer grilling inspiration.
Watch video to see how to make this recipe!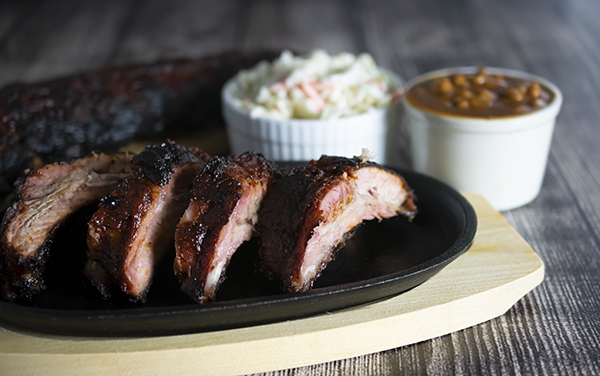 Oak Smoked Brown Sugar Chili Rubbed Ribs
Prep time: 40 minutes
Cook time: 4 hours, 50 minutes
Servings: 6
2 racks Chairman's Reserve pork loin baby back ribs
oak wood chips
1 can (6 ounces) tomato paste
2 tablespoons brown sugar
2 teaspoons chili powder
1 teaspoon cumin
1 teaspoon garlic powder
1 teaspoon onion powder
2 teaspoons kosher salt
Heat outdoor grill or smoker on low. Using charcoal, heat coals until white. Soak oak wood chips in water 15-30 minutes. Spread wood chips over coals or use smoke box.
In mixing bowl, combine tomato paste, brown sugar, chili powder, cumin, garlic powder, onion powder and salt.
Rub tomato mixture over ribs and grill 1 1/2 hours on direct heat. Wrap ribs using heavy duty foil then move to indirect heat about 3 hours until tender.
Source: Tyson Chairman's Reserve